With HEBERI.COM
Contact multiple Hotels at a destination and ask for their offers instantly

to choose the best for your clients budget and satisfaction,

Book your clients NOT only Hotels to stay, but book them Excursions or Shopping offers at destination online if they are interested

to make their holiday UNFORGETTABLE so will come back for their next Holiday booking too,

As Property Owner, Advertise your Hotel, Tour, Cruise Journey or Shop directly to Tourist Sale Agents,

simply register and prepare your Hotel, Tour, Touristic Shops Professional Advertising ONLINE and send to 1000+ Tourist Sale Agents WORLDWIDE.

We ​protect client's personal data.

We work with PayPal in terms of payments. We DON`T COLLECT or TRANSMIT users Credit Card data to any third party. Payments are sent to the user's PayPal account only.

Booking Payments are SECURED by platform but,

are released to Users PayPal account 48 hours after the client securely checked-in with an additional command for security.
THE LOREN AT PINK BEACH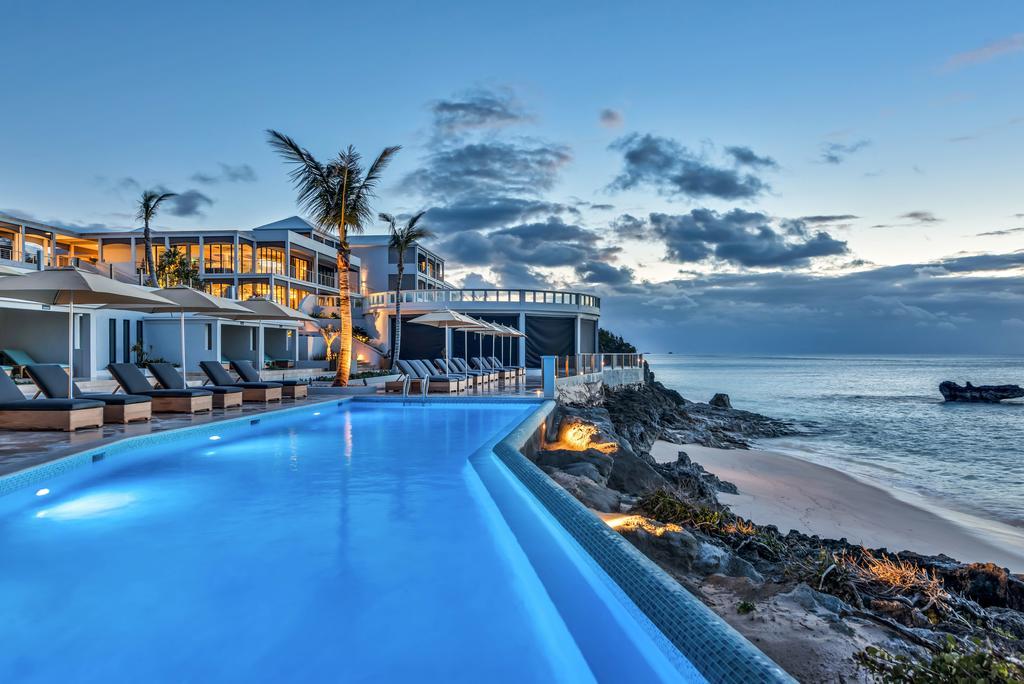 RECCOMENDED
DEAL



Price - 757.86 $ / Day/Room
Bookable Online
...
The first hotel built on Bermuda in decades, The Loren has raised the bar among the island's resorts. This includes its rooms and suites, which bring a new level of elegance and style to the destination. This seaside resort embraces the clean and modern aesthetic of an urban boutique hotel and the result is a set of sophisticated retreats with endless ocean views.

Whichever one you choose for your stay, you'll find a cool and contemporary design, embodying a Bermudian spirit infused with an understated, yet always luxurious, modern look. Spacious interiors and private terraces make them a perfect place to escape while floor-to-ceiling windows offer expansive views—you'll enjoy a stunning natural vista without leaving your room. Finally, marble bathrooms, Malin+Goetz amenities, and SFERRA towels and linens provide your hideaway on Bermuda the comforts of a luxurious private home.


OCEAN KING
These elegant suites offer a generous 600 square feet of space, luxurious king beds, and a clean and contemporary update to classic Bermuda style. Each suite opens onto a 150-square-foot private terrace on the 1st floor or balcony on the 2nd floor offering direct uninterrupted views of the Atlantic Ocean. Five-piece marble bathrooms, with double vanities and tubs, feature walk-in rain spa showers, plush bathrobes, SFERRA towels, and Malin+Goetz products. The suite is completed by a fully stocked minibar and seating area.
2 BEDROOM SUITE
Exquisite 1,600-square-foot two-bedroom suites feature extended private terraces on the 1st floor or balconies on the 2nd floor with panoramic, uninterrupted views of the Atlantic Ocean. The master bedroom is furnished with a luxurious king bed while a second bedroom has two queen beds. Two marble bathrooms have walk-in rain spa showers, double vanities, bathtubs, plush bathrobes, SFERRA towels, and deluxe Malin+Goetz products. A spacious living area that opens onto another private terrace and a powder room complete the suite.


3 BEDROOM SUITE
All the luxury of the 2 Bedroom Penthouse Suite with an additional bedroom. These exquisite 2,200 sq. ft. three-bedroom suites feature two private terraces on the 1st floor or balconies on the 2nd floor which enjoy picturesque, uninterrupted views of the Atlantic Ocean from the Hotel's highest vantage point. The master bedroom is furnished with a luxurious king bed with two queen beds in the second bedroom and another king bed in the third bedroom. Three state of the art, five-piece en-suite bathrooms are stocked with deluxe Malin + Goetz products along with relaxing walk-in rain spa showers. Suites are completed by a living area and fully stocked mini-bars.

FEATURES & AMENITIES
Complimentary high-speed Wi-Fi
Marble bathrooms with double vanities, freestanding tubs, and walk-in rain spa showers
Furnished private terrace with direct ocean views
Fully stocked minibar
Luxurious SFERRA towels and linens
Plush bathrobes, slippers, and custom flip-flops
Premium Malin+Goetz bathroom amenities
Flat-screen television
Complimentary in-room tea and Nespresso machine
Clock charging station with Bluetooth compatible speakers
Work desk and chair
In-room safe (fits standard laptop)
US and European outlets
Iron and full-sized ironing board
Hair dryer
All rooms are non-smoking
Daily housekeeping and turn-down service
Complimentary overnight shoeshine service
THE VILLAS
The Loren's three seaside villas offer an opportunity to experience what it is like to have your very own island getaway, even if only for the length of your stay at The Loren. Each luxury three-bedroom villa, designed with The Loren's signature clean and contemporary look, measures almost 3,600 square feet. The Villas combine the best features of a private home with the amenities and services of an exclusive resort. Whether you want to enjoy the quiet of your own plunge pool or take advantage of The Loren's restaurants, fitness center, spa, and other facilities, the choice is yours.
GARDEN KING
The garden floors of the villas are available as elegant 600-square-foot suites with luxurious king beds. On a hilltop overlooking the hotel, the Garden Kings offer an even more serene and private setting yet with the restaurants, pools, and other features of The Loren only a short walk from your room. All are a clean and contemporary update to classic Bermuda style and open onto private terraces overlooking a lush garden. Marble five-piece bathrooms feature walk-in rain spa showers and Malin+Goetz products. The suite is completed with a fully stocked minibar and seating area.
VILLA PENTHOUSE
Available as separate units, the top floors of the Villas are 2,000-square-foot Villa Penthouse Suites each with an expansive 300-square-foot private terrace, spacious chef's kitchen, living and dining areas, a marble five-piece bathroom with rain spa shower, a walk-in closet, and a separate powder room. Suites include a private plunge pool with furnished pool deck and a grill area.


VILLA
Offering unmatched privacy, The Loren's three standalone Villa are perfect for families or friends traveling together to Bermuda. In this exclusive 3,555-square-foot enclave, you will enjoy island life at its finest, with two levels encompassing three bedrooms each with en-suite bathrooms and a private terrace, a chef's kitchen, a spacious living room, a powder room, and a dining room with water views. The Villas include a private plunge pool with furnished pool deck and a grill area.
FEATURES & AMENITIES
Complimentary high-speed Wi-Fi
Marble bathrooms with double vanities, freestanding tubs, and walk-in rain spa showers
Furnished private terrace with direct ocean views
Fully stocked minibar
Luxurious SFERRA towels and linens
Plush bathrobes, slippers, and custom flip-flops
Premium Malin+Goetz amenities
Flat-screen television
Complimentary in-room tea and Nespresso machine
Clock charging station with Bluetooth compatible speakers
Work desk and chair
In-room safe (fits standard laptop)
US and European outlets
Iron and full-sized ironing board
Hair dryer
All rooms are non-smoking
Daily housekeeping and turn-down service
Complimentary overnight shoeshine service
HE RESIDENCE
Unparalleled Luxury on Bermuda's South Shore
The Loren has set a new standard for contemporary luxury on Bermuda, and The Residence is perhaps the ultimate example. The seven-bedroom home measures 10,700 square feet and sits on 5.5 acres adjacent to the resort. With its own private beach, tennis court, pool, chef's kitchen, and media room, among other features, it is the ultimate vacation home.


THE GOOD LIFE AT THE RESIDENCE
For the family or entourage in search of luxury and privacy, The Residence offers both accentuated by understated elegance and grandeur. The newly constructed waterfront mansion sits on 5.5 acres of waterfront land and includes seven bedrooms, eight en-suite bathrooms, and amenities like a covered bar, outdoor kitchen, and poolside verandas with ocean views. It embodies Bermuda today, with its sophisticated embrace of the best of contemporary design. All of this is located adjacent to The Loren and its world-class resort amenities—gourmet restaurants, spa, pool, beach club, and more—are available to the guests of The Residence. There is no address on the island more desirable than The Residence at The Loren.
For additional information and reservations, please contact Anna Gaffney at anna@thelorenhotel.com
FEATURES & AMENITIES
7 bedrooms in the main house
13 bathrooms—8 are en-suite full bathrooms (the master bedroom has two)
Staff Cottage
Private 300-foot-long beach
Gym
Screening room
Chef's kitchen
Outdoor dining space/lounge area off the kitchen
Outdoor lounge area/patio outside the master bedroom
Covered bar and dining area off the pool deck
Outdoor kitchen
Private pool
Tennis court

THE SPA
Restoration For Those Who Pursue Life
Since antiquity, many have believed that sea air has curative powers. The sunshine and ocean breezes at Pink Beach provide, perhaps, the ultimate proof of these claims. The Loren is the perfect place to embark on a route to wellness or resume your journey there with a new determination.

The Spa offers an indulgent opportunity for healing or simply relaxing. Pause here and linger as you are swept away by views of the Atlantic Ocean extending to the horizon. You'll be immersed in a cool and contemporary setting, sparkling with brilliant ocean light. The Spa's extensive menu offers specialized massages, facials, and other treatments. Opt for a relaxing Bermuda Pink Massage, a therapeutic Deep Blue one, or a performance-enhancing treatment designed with golfers in mind. With every detail and each expert touch, the Spa's therapists will lead you on a creative, fully personalized journey to rejuvenation.

The Spa offers four treatment rooms—including one couples room—two mani-pedi stations, a three-chair hair salon, men's and women's locker rooms with steam rooms, and a relaxation lounge with ocean views.


THE FITNESS CENTER
The Newest Equipment, and Yoga too
The Loren's Fitness Center has all the equipment you need to maintain, or expand, your fitness regimen. It features state-of-the-art cardiovascular equipment by Life Fitness, including two treadmills, a recumbent stationary bike, an elliptical machine, and two spinning cycles all with digital entertainment stations. Additionally, the Fitness Center has a free weight area with a multi-use cable machine. Yoga mats, kettlebells, and exercise balls are also available. Open 24 hours, it's suited to both early risers and those who want to hit the gym late at night.

The Fitness Center also offers yoga classes throughout the week, including both morning and evening sessions, led by instructors trained in vinyasa and Anusara styles. The center's teachers target each class to the skill level of the participating students so whether you are a novice or have a long practice, you'll be comfortably led through every pose. The lead instructor is also trained in therapeutic uses of yoga and is available for individual sessions focused on achieving proper alignment.



CUISINE
Bermuda's Finest Dining Experiences
Ocean views in every direction, a musical soundscape as you wander through the resort, and the warm Bermuda breezes make The Loren a feast for the senses. Among these, of course, is the sense of taste and it is not surprising then that the resort is elevating the culinary experience as well. The Loren's guests, accustomed to eating at the world's top restaurants and enjoying the highest quality ingredients in their own kitchens, have discerning palates. Chef Tim Sullivan and his team exceed their expectations with menus incorporating sustainable, seasonal, and local ingredients into innovative dishes. In the process, they are making The Loren a culinary destination.


MARÉE
Bermuda's Most Celebrated Culinary Destination
At Marée, diners embark on an unforgettable culinary journey every evening. Elevated three- and four-course menus focus on dishes that feature ingredients served at their peak freshness. Almost all are grown, or caught, on Bermuda or are sourced from small farms and specialty producers in New York and New England. Whether it is produce from Wadson's Farm in Southampton and snapper caught by local fishermen, or cheeses from New York's Old Chatham Dairy and duck from the Hudson Valley, the resort's partners supply incomparable ingredients that are the basis of Marée's contemporary American and Mediterranean dishes.

The setting suits a gourmet experience of this caliber—the contemporary dining room's floor-to-window ceilings overlooking the sea create an atmosphere that is both elegant and inviting. Enjoy flavors and dishes from around the island and beyond, all from The Loren's stunning vantage point overlooking the Atlantic Ocean.

THE PINK BEACH CLUB
Enjoy the Flavors of Bermuda in a Seaside Setting
The Loren's seaside restaurant, the Pink Beach Club begins the day serving breakfast with views of the sun rising over the Atlantic. Later in the day, leisurely lunches stretch into dinner and drinks under the stars. While its open-air setting may be laid-back and its signature dishes, burgers and crab cakes, perfectly complement a day spent by the sea or poolside, the kitchen never strays from the core culinary mission of utilizing only the best and freshest ingredients, sourced locally whenever possible. The ahi tuna in the poke bowls comes straight from the waters off of Bermuda while the newly plucked mushrooms in the ravioli were grown on farms nearby. The menu also includes healthier spa menu options.

PRIVATEDINING
Intimate Meals in an Exclusive Atmosphere
For an unforgettable meal that is guaranteed to impress, Marée boasts an elegant Private Dining Room. The space within Marée seats 10 people and has its own designated servers; it is an ideal place for business meetings or intimate meals with family and friends. You'll enjoy the same cuisine that draws gourmets to Marée, but with special menus that can be customized according to your wishes.

CULINARYPHILOSOPHY
A Focus on the Finest and Freshest Ingredients
Chef Tim Sullivan and his team insist on using only the highest-quality ingredients in every dish. From the origins of the spices used and the methods by which they are ground to the source of each and every vegetable and fruit—whenever possible, local—no detail is overlooked. The Loren's culinary teams work with a variety of fishermen and small-scale farmers to source ingredients for the resort's restaurants. The snapper on your plate at dinner was quite likely swimming in the Atlantic that same afternoon.

The Loren's guests are accustomed to dining at the best restaurants in the world, and they are familiar with Michelin-starred favorites in Miami, New York, and Toronto—among other cities. The Loren's culinary team, with its commitment to seed-to-table and sea-to-table cuisine, are ready to impress even travelers and diners with the very highest expectations.

STYLE
A New Look for Bermuda
As the first new hotel to be built in Bermuda in 45 years, The Loren at Pink Beach embraced the opportunity to make a statement about life on the island today. The resort is true to Bermuda's heritage and yet its cool and contemporary interiors, world-class art collection, and eco-friendly design create a fresh take on the island.

ART
A Contemporary Gallery by the Sea
The Loren is not only a resort, but the home of a remarkable collection of contemporary art including works by leading artists from around the world all curated for this unique property. Each room features a large-scale photo diptych of the coastline along Pink Beach. The resort's common areas feel like a private museum and include works by American artists including Benjamin Edwards, Tony Fehrer, and Alan Shields; British artists such as Rachel Howard, Richard Long, and Jane Wilbraham; and other painters, sculptors, and photographers from Cuba, India, Germany, Russia, and other countries. Many works in the Loren's collection were commissioned specifically for the resort.


ARCHITECTURE& DESIGN
A Seaside Resort with Urban Style
Bermuda has long been a favorite destination and now The Loren offers travelers there a stylish option. Its distinctive design began with the buildings themselves, constructed following the contours of a hillside assuring views of the Atlantic Ocean at every turn and from every room. Floor-to-ceiling windows let natural light pour into both the suites and public spaces. The hotel also incorporates many green elements, like a green roof and rainwater collection systems to irrigate the five acres of landscaped grounds.

The Loren's interiors use a palette of natural woods and light grays to create a calm and elegant space. Stylish and contemporary design is found throughout the resort—a library that features 3,000 new, vintage, and color-coded volumes, a bar that is a fresh take on a members-only club, and the Pink Beach Club's casual al fresco setting. Dramatic moments like the lobby's floating spiral glass staircase heighten the sense of elegance. Everywhere you turn there are reminders that you are in Bermuda, from custom carpets with abstract designs based on maps of the island to the inescapable views of the ocean and coastline.


MUSIC
Tunes for Every Mood
The Loren doesn't have one soundtrack, instead, the music throughout the property fits each different space and time of day. Dan Williams, one of the UK's top DJs who has performed at festivals (Glastonbury, Love Saves the Day and others) as well as at influential clubs in London and Ibiza, was entrusted with fashioning the resort's various musical environments.

Just as you might choose a different playlist for a Saturday afternoon by the poolside and after dinner on a quiet Sunday evening, The Loren's musical programming changes with the time and place. From the spa to the Pink Beach Club, from morning till night, you'll never suffer the monotony of hearing the same songs wherever you go. As you move through the property and as you move through your day, you'll also find yourself traveling through different musical spaces—sometimes upbeat and energetic, at other moments soothing and soulful.


EVENTS
The Perfect Setting for Unforgettable Celebrations and Events
With its location overlooking one of the island's famous pink beaches stretching into the Atlantic, its stunning architectural details, and a variety of different event spaces with capacity for up to 200 guests, The Loren is the ideal place for your next celebration, wedding, or business meeting. Add the flawless and gracious service provided by the staff at The Loren, who will take care of all the details from catering to the decoration of the venue, and all you and your guests need to do is enjoy the event.


MEETINGS
Venues That Inspire
Contemporary and sophisticated, The Loren offers a variety of spaces, both indoors and outdoors, ranging from the intimate Boardroom and Private Dining room at Marée to the Oceanfront Disk and Pink Beach Club. One of them is sure to be perfectly suited to your event. From its location on a clifftop overlooking the Atlantic, it's an ideal setting for business meetings whatever is on the agenda—ocean views and breezes have a remarkable ability to fuel brainstorming sessions. The Loren's staff seamlessly handles all the logistics from catering to AV set-up. Once work is done, there is a no more appealing place for your team to enjoy the good life in Bermuda.


MEETINGS AT A GLANCE
Seven different indoor and outdoor spaces, accommodating up to 200 people
State-of-the-art AV equipment
Trained business center staff
Catering services, with customized menus
High-speed Wi-Fi throughout the property


WEDDINGS
A Magnificent Backdrop for Dream Ceremonies

It is hard to imagine a more beautiful beach setting than The Loren to celebrate the beginning of a new life together. Views extending to the horizon in almost every direction pair perfectly with the resort's sophisticated and elegant design. Here, your wedding will feel like a honeymoon as you can relax and enjoy all the amenities of The Loren, while the staff will take care of all the arrangements. Each ceremony and reception is individually tailored to meet the hosts' particular wishes, from the choice of cuisine to the venue's décor.

The warmth of our welcome and our care and attention to every detail will joyously bring your vision for this day to life. You, your family, and your friends will all experience a flawlessly executed event and leave with cherished memories. As the sea breezes blow in—bringing good fortune along with them—The Loren offers an epic setting that is fitting for this milestone moment.


WEDDINGS AT A GLANCE
Seven different spaces, both indoors and outdoors, can accommodate up to 200 guests
Designated wedding planner will oversee all details
Catering services provided by The Loren's culinary team
Food and cocktail menus customized to each wedding
Partnerships with local florists and other businesses help assure a flawless celebration


WELLNESS
Relax, Keep Active, or Both
The Loren caters to guests who want to simply enjoy the sun, the setting, and the excellent cuisine served at its restaurants, but if you are also interested in also traveling along the road to wellness, the resort is ready to lead you there. Swim in the sea or at one of the pools, take advantage of the 24-hour fitness center and yoga classes, or indulge in a treatment at the spa.
---
WE PAY 10% FOR EVERY BOOKING TO YOUR PAYPAL. PLEASE GIVE US CLIENTS FLIGHT BOOKING NO FOR INDIVIDUAL CLIENTS OR BOOKING CONFIRMATION NO THAT YOU OBTAIN FROM TOUR OPERATOR IF BOOKING IS VIA TOUR OPERATOR!
Sweden
FRITISRESOR TRAVEL
Airport
L.F. Wade International Airport, 7 KM