With HEBERI.COM
Contact multiple Hotels at a destination and ask for their offers instantly

to choose the best for your clients budget and satisfaction,

Book your clients NOT only Hotels to stay, but book them Excursions or Shopping offers at destination online if they are interested

to make their holiday UNFORGETTABLE so will come back for their next Holiday booking too,

As Property Owner, Advertise your Hotel, Tour, Cruise Journey or Shop directly to Tourist Sale Agents,

simply register and prepare your Hotel, Tour, Touristic Shops Professional Advertising ONLINE and send to 1000+ Tourist Sale Agents WORLDWIDE.

We ​protect client's personal data.

We work with PayPal in terms of payments. We DON`T COLLECT or TRANSMIT users Credit Card data to any third party. Payments are sent to the user's PayPal account only.

Booking Payments are SECURED by platform but,

are released to Users PayPal account 48 hours after the client securely checked-in with an additional command for security.
THE REEFS RESORT & CLUB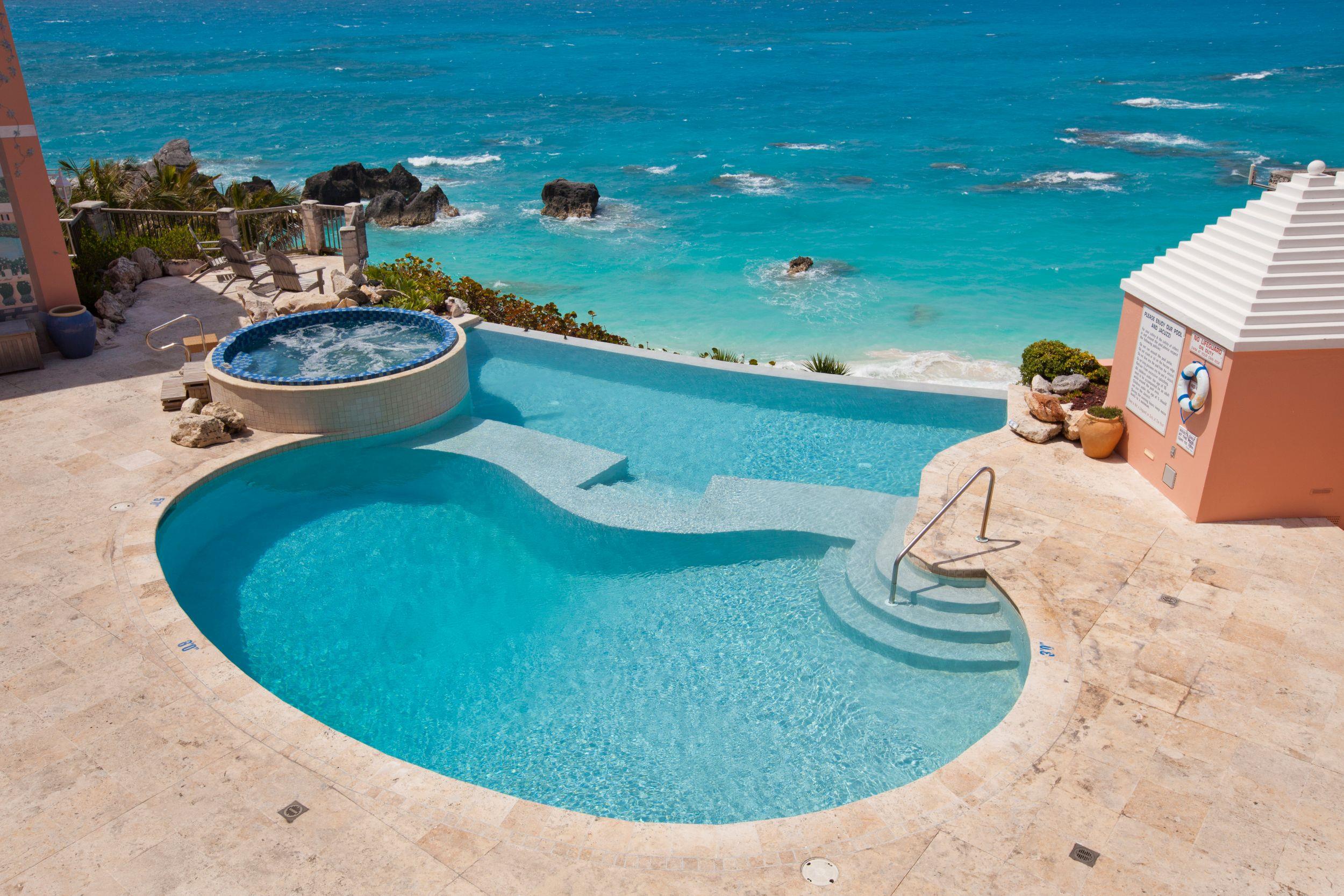 DEAL







Price - 205.02 $ / Day/Room
Bookable Online
...
THE REEFS

One of Bermuda's favorites, the Reefs Resort and Club is a classic retreat tucked along the island's celebrated South Shore. Family-owned and operated by the Dodwells, their passion for island living is reflected in the love guests have for the resort and how often they return. Named #1 in the region by Conde Nast readers, this inviting hideaway perfectly captures the essence of Bermuda and the cherished traditions that make it a mecca for families, honeymooners and golf enthusiasts.


Jewel Of The Atlantic

It's called the "Jewel of the Atlantic" and no wonder. A ring of turquoise water provides a dramatic setting for Bermuda's pink sand beaches and limestone cliffs. Warmed by the sun and the Gulf Stream, the atmosphere is blissfully free of tropical heat.

Our people and culture offer a rich, diverse blend of influences from West Africa and West Indies slave ancestors, English colonialists, Irish rovers and Portuguese seafarers. It all started with a Spanish sea captain, Juan de Bermúdez, who discovered the island in 1505 and for whom the island is named.

Our people are warm and friendly, with an abiding respect for proper manners. This helps explain the island's namesake Bermuda shorts. A concession to warm weather, they are never sloppy and must, by law, be no shorter than six inches above the wearer's knee.


GETTING TO

The Reefs Is A Breeze
Most of our guests arrive in Bermuda via commercial airline, landing at L.F. Wade International Airport. To preserve the relaxed atmosphere of the island, rental cars are not permitted in Bermuda. Once you arrive, you can easily take a taxi to The Reefs.

If you would like assistance with airport transfer, simply let us know in advance and we'll make sure you arrive at our doors unruffled and unhurried. During your stay, you can get around by scooter (very Bermudian), taxi, public bus and ferry, even horse-drawn carriage.


BOUTIQUE SOPHISTICATION MEETS

COASTAL STYLE
Dotting limestone cliffs overlooking our secluded pink sand beach and clear, blue-green waters, our Bermuda beachfront resort accommodations offer beautiful ocean views. And because each guest room faces west, you'll enjoy magnificent sunsets over the Atlantic Ocean as day softly gives way to evening.

RESORT
Beachfront location
Four restaurants and bars
Infinity edge pool
Two tennis courts
Easy access to seven nearby golf courses
La Serena Spa featuring Elemis-branded products
Spectacular wedding facilities
Complimentary kayaks, paddle boards & snorkeling gear

IN ROOM
Complimentary WiFi
Daily housekeeping
Individual climate control
Flat-screen cable television and DVD player
Coffee/tea maker
In-room safe
Iron and ironing board
Mini-refrigerator
AT A GLANCE
The Reefs at a Glance- Bermuda is often referred to as the "Jewel of the Atlantic," and we're the jewel of Bermuda, from the luxurious comfort of our ocean-facing rooms to our unique dining experiences that offer visitors a taste of Bermuda. Whether you're here for a tropical dream wedding or just to relax on our pink sand beaches, we'll take care of everything.


DINING
WHERE ONLY THE FOOD BEATS THE VIEWS
Our pink sand beach and panoramic views are hard to beat, that's why we've created dining experiences to match. From fresh island-inspired dishes to all your Bermuda favorites, you can indulge your every craving while taking in the scenery from every vantage point.


Coconuts Restaurant BEACH FRONT Romantic Dinner

Breezy beach views are the ever-changing backdrop to a superb dining experience at Coconuts, our remodeled and newly refurnished restaurant overlooking the beach. Enjoy lunch and dinner on the main deck, at an elegant table set with white linen, or a casual bite right on the beach with your toes in the sand. Among Bermuda beach resorts, Coconuts is considered one of the island's most romantic restaurants.

Our newest and most casual dining experience, the Sandbar takes a cue from its name with loungey high-top seating and a vibe that's more laid-back than luxe. Here you'll find beach tunes, fun beach cocktails and an all-day menu of light fare and dinnertime specials. The mood is fun and informal, with tables looking out over the ocean and a flat-screen television for those who prefer news to non-stop views. Feeling a bit more formal? Duck next door to Coconuts, for a dressy dinner on the deck, complete with white linens and waterfront views.

HOURS
Open seasonally, April – November
Dinner - Thursday - Sunday (now through June 1st)
Open 7 days a week beginning June 1st
All Day Dining Daily - noon – 11 pm
Sand Bar/Beach Bar - 11am - Sunset
Happy Hour - Sundays 4 – 6 pm
Beach BBQ - Thursdays 6:30 – 10 pm


NEW WORLD CUISINE IN An Unparalleled Setting

Set atop the rugged limestone cliffs overlooking our secluded pink sand beach, Aqua Terra serves creative dishes with new world flair and striking ocean views. With a fresh take on island classics and original dishes you won't find anywhere else, you will find that our chefs use only the freshest ingredients available, locally sourced whenever possible. Enjoy your evening on the outdoor terrace overlooking the ocean or enjoy the panoramic ocean views through a captivating curved wall of windows. Serving breakfast and dinner daily as well as a spectacular Sunday brunch, Aqua Terra's delicious spread has been named the Best Brunch in Bermuda. Aqua Terra is also available for private events.

HOURS
All Day Menu, February to April 4, 12pm - 9pm
Afternoon Tea, all year-round, 4pm - 5pm
Dinner Daily


MENUS
Wine List, Cocktails, Dinner Menu

DRESS CODE
The evening dress code at The Reefs is smart casual for all ages (collared shirts and slacks). Inappropriate attire includes blue jeans, t-shirts, baseball caps, sneakers and flip flops.

LIVE ENTERTAINMENT AND Hand-Crafted Cocktails

In the mood for a more laid-back setting? Enjoy the relaxed atmosphere of the Clubhouse Bar & Lounge. Featuring a unique menu of casual fare and perfectly crafted cocktails created by our culinary experts, unwind with a simple side of our ocean view dining experience. With no reservations needed and a more casual setting, The Clubhouse Lounge offers you either light bites to enjoy over drinks by the outdoor fire pits or a full three course meal for those looking for a more substantial dining experience in a casual locale.

HOURS
Open daily
Happy Hour - Friday and Saturday, 6 – 8 pm
Entertainment, April to November, 7 - 11 pm


MENU
Clubhouse Menu, Happy Hour Cocktails, Special Events
Wine Tasting - Wednesdays April to end of October
Starting in April, join us every Wednesday on the Terrace from 5pm to 6pm for a sampling of a wide array of robust wines guaranteed to make your palate sing. Complimentary for hotel guests and only $10 for non-hotel guests.

Bar Events
Monday - Swizzle Party 6 - 7p.m
Wednesday - Wine Tasting 5 - 6p.m
Thursday - Repeaters Party 6 - 7p.m
Friday - Happy Hour - 6 - 8p.m
Saturday - Happy Hour - 6 - 8p.m


FIND YOUR ISLAND VIBE AT Our Top-Rated Bermuda Spa

Slip into an elegant atmosphere of tranquility at La Serena Spa. Whether you choose to enjoy the simple pleasures of a mani/pedi or indulge in an intimate couples massage, you'll surrender to a profoundly rewarding sense of peacefulness.

La Serena Spa offers eight treatment rooms, including a spa suite for dual massage, and a sublime relaxation room with expansive views of the Atlantic Ocean. We're the only Bermuda spa to offer Elemis of London products, one of the world's leading skincare brands.

HOURS
Daily | 8 am – 8 pm
Please arrive 30 minutes prior to your scheduled appointment.


SPA
EXCLUSIVE SPA TREATMENT PRODUCTS

The Reefs' La Serena Spa is proud to be the only spa in Bermuda to offer two of the most profound and effective spa treatment brands in the world, Elemis and Shankara.


A leading British brand, ELEMIS was born out of the vision to bring together the power of nature, science and aromatics. To harness the dynamism of the highest-grade actives and create a skincare line that would transform the frontline of the beauty industry. Offering pioneering treatments with naturally sourced, science driven products you can be assured that you will receive the best Spa treatment.


Alchemy of East and West, Shankara treatments embody love, beauty, wisdom and light. Therapeutic herbs and oils along with traditional techniques bring balance to the body, mind and spirit.


Shankara products are based in Ayurveda, a 5,000-year-old Indian tradition and philosophy based on knowledge of the youth-restoring effects and therapeutic uses of herbs and oils to bring balance to the body, mind and spirit. Ayurveda, "the science of life" is built upon the understanding of the five elements (space, air, fire, water and earth).


100% of the net profits from Shankara (the company) are donated to global humanitarian work via the International Association for Human Values (IAHV) Foundation.


MEDICAL MASSAGE SERVICES

The Reefs welcomes the addition of Thomas Elisseou to our team, providing medical massage services at La Serena Spa. Thomas is a Canadian Registered Massage Therapist, and certified Sports Therapist. He has over 10,000 hours of clinical experience with direct patient care. Thomas has worked mainly in physiotherapy clinics, athletic and sports therapy centers and rehabilitation facilities. As a registered therapist with the Bermuda Massage Association, Thomas' treatments are eligible for reimbursement from local insurance companies.


The Reef's La Serena Spa is the first in Bermuda to be offering Laser Therapy and Shock Wave Therapy. Each of these cutting edge technologies has an incredible success rate for treating a multitude of soft tissues injuries, chronic pain conditions and joint problems, such as:

Capsulitis and Bursitis
Sprains and strains
Hematomas
Tendinitis
Carpal Tunnel
Ligament & Tendon Injuries
Frozen Shoulder
Chronic Back & Neck Pain
Plantar Fasciitis
Osteoarthritis
Rheumatoid Arthritis
Call us at 441-239-0184 or email laserena@thereefs.bm to book your treatment.



INTRODUCING ELEMIS BIOTEC FACIALS

La Serena Spa is proud to launch its new range of Elemis Biotec Facial treatments, from one of the world's leading skincare brands. Biotic Facials combine ground-breaking technology, high potency actives and the restorative power of touch to deliver visibly healthy and energized skin. Designed with 5 advanced technologies in 1, the pioneering innovation of the Biotec Machine works to switch on your skin, working with your skin's own bio-magnetic field to boost its natural cellular energy. La Serena Spa offers a choice of 7 super charged facial treatments that target specific skin concerns reveal radiant, smoother and supple skin.


Speak with one of our Spa Therapists and choose the facial treatment best suited for your skincare needs from line erasing, lifting, brightening, skin resurfacing, blemish control, skin soothing and radiance renewal.


LA SERENA EXPRESS, HAMILTON

La Serena Express Spa is the Hamilton outpost of the award winning La Serena Spa at The Reefs. Located on the 3rd floor of the historic A.S. Cooper department store on Reid Street, the self-contained treatment room boasts a beautiful harbor view. La Serena Express provides stellar services to clients who are on the go. With treatments available in 30 – 45 minute sessions, La Serena Express' menu features facials, world-renowned 'Bliss' waxing and manicure services. To book your next appointment at La Serena Express call 441-239-0184.


Each spa treatment on our full-service menu is customized to meet your individual needs and is suitable for both men and women.


SPA CUISINE

We offer a healthful and tasty menu prepared by our talented Executive Chef, especially for our spa guests. Fresh ingredients and healthy preparation methods are the perfect complement for your body after one of our exclusive treatments.


WHAT MAKES Bermuda Magical

You could take home lifelong memories of Bermuda without ever leaving The Reefs. And that might happen because our setting is that spectacular and our renowned service is that satisfying. But we're fans of this island paradise so we encourage you to get to know it, even if you can only tear yourself away once. There's an entire island to explore. Golf to play. Sights to see. Shops to visit. And we'll be happy to introduce you to it all.


THE REEFS IS SECLUDED, Serene and Spectacular

Lounge in the sunshine, indulge in a massage, swim, play tennis and feel your tension slip away. This is your private sanctuary, an expanse of pink sand that rises from turquoise waters and stretches to the base of steep limestone cliffs rimmed with lush foliage. We are glad you're here with us at our family-owned and operated resort where we understand the importance of serenity, communing with nature and yes, uninterrupted relaxation. From our family to yours, we encourage you to savor our delicious meals and refreshing beverages, delight in magnificent sunsets on our westward-facing shoreline and enjoy an array of special events and activities designed just for you.


ON-SITE ACTIVITIES
Fitness Center with Cybex equipment and free weights
Easy access to bike, moped and scooter rentals just across the street
Two all-weather tennis courts
Complimentary use of racquets and balls
Complimentary stand-up paddle boards
Complimentary snorkeling equipment
Complimentary use of sea kayaks
Freshwater infinity swimming pool
Hot tub with ocean views
Full-service spa
Access to nearby golf courses
Tennis


ENTERTAINMENT - DURING THE SUMMER SEASON
Mix and mingle with fellow guests as you enjoy live local entertainment and activities nearly every afternoon and evening in the Lounge & Terrace.

Mondays | Swizzle Party | 6 – 7 pm
Wednesdays |Tony Bari | 8 pm
Saturdays |Dive Bermuda Lecture + Slide Show | 4 – 5 pm
Saturdays | The Unit | 8pm
Monday |Tony Bari | 8 pm


THERE'S NO END TO Activities in Bermuda

We're always happy to offer information and arrange activities tailored to your interests. With 400 years of history waiting to be explored, there's an almost inexhaustible storehouse of treasures for you to discover and enjoy.


ON LAND
Whether you enjoy shopping, exploring nature, architecture or history, let us direct you to the best Bermuda has to offer.

National Gallery | Home to Bermuda's national art collection, the Gallery offers a variety of exhibitions as well as educational programming.

Bermuda Maritime Museum | A tour of the Bermuda Maritime Museum, located in a six-acre fortress at the edge of the Royal Navy Dockyard, includes admission to eight historic buildings including the Commissioner's House and the Bermuda Slavery Exhibit.

Bermuda Railway Trail | From 1931 to 1948, the 22-mile-long railway line provided the only form of motorized transportation on Bermuda. In 1984, the Bermuda government transformed most of the remaining portions of the rail line into a scenic trail for walkers and cyclists.

Historic Houses | From 1931 to 1948, the 22-mile-long railway line provided the only form of motorized transportation on Bermuda. In 1984, the Bermuda government transformed most of the remaining portions of the rail line into a scenic trail for walkers and cyclists.

Birdwatching | More than 300 species of birds have been spotted in Bermuda nature reserves and along the coast. The abundance of both native and migratory bird species means visiting birdwatchers should be able to add several birds to their life lists.

Botanical Gardens | An impressive 36-acre paradise, the Botanical Gardens brings Bermuda's delightful flora together in one place. Highlights include a palm garden with native palmetto trees, subtropical fruit garden, and greenhouses with orchids, bromeliads, a miniature forest, an aviary and a variety of flowering houseplants.

Caves | Crystal Cave features a floating pontoon pathway across a 55-foot-deep, azure blue underground lake with formations clearly visible on the bottom while Fantasy Cave is more challenging to explore, but offers sights worth the effort.

Dolphin Quest | Located in the Royal Navy Dockyard, Dolphin Quest offers a unique opportunity to interact with dolphins in their environment. You can touch, swim with and even kiss a dolphin while also learning about the vital role humans play in conserving their marine home.

Nature Reserves | A spectacular open space, the 64-acre Spittal Pond reserve is part of a necklace of wetlands along the South Shore. Its diversity of habitats supports an amazing variety of birds, especially during migration seasons. Warwick Pond is a nine-acre nature reserve containing the second-largest freshwater pond on Bermuda. The park's eastern hillside, part of an extensive woodland belt, borders the entire length of the Bermuda Railway Trail.

Shopping | Hamilton and St. George receive the most attention from shoppers, but you can find treasures throughout the island. Shopping in Bermuda is delightful, with fashionable boutiques, specialty stores, art galleries, department stores, bookshops and grocers all providing their perspective on Bermudian culture.

Sightseeing | Many of our guests explore Bermuda on bicycles or scooters; there's a rental shop just across the road from The Reefs. Remember to drive on the left!


ON SEA

From scuba diving to sport fishing to sailing, Bermuda is an ocean lover's dream come true. Explore all the ways you can enjoy our warm turquoise waters.


Scuba diving | Bermuda has the most northerly coral reef in the world, 200 square miles of untouched reef, and over 300 known shipwrecks. All of our diving is shallow — averaging 45–50 feet — so there's plenty of "bottom time" for exploring.

Glass bottom boat cruises | Get an amazingly intimate reef viewing experience through the glass. Boat captains provide educational commentary as you follow colorful fish swimming beneath your feet.

Boating | See Bermuda from the crystal clear waters surrounding the island. Whether you're an experienced skipper and wish to captain the vessel of your choice or you prefer to let someone else take the helm while you enjoy the view, we'll help make the arrangements for you.

Water fun | Parasailing, jet skiing, waterskiing and sailing are among the recreational pursuits to be enjoyed in Bermuda. Allow us to make arrangements for you.

Reef fishing | Spend an afternoon aboard a 32-foot fishing boat fully equipped with bait and tackle. You'll have the opportunity to catch chub, grouper, snapper, porgy, triggerfish, shark and barracuda. Keep your catch or release it!

Reef snorkeling | Take a 45-minute catamaran cruise out to the beautiful reefs surrounding Bermuda and experience spectacular snorkeling in crystal clear waters while you discover great expanses of pristine reef.


GOLF COURSES

For a compact island, Bermuda is an overachiever in terms of golf. This small island surrounded by the Atlantic Ocean just may have more golf courses per square mile than any other place in the world. Ranging from a fun-to-play nine-hole layout with fantastic ocean views to classic, Golden Age golf clubs steeped in history, golf in Bermuda is pure pleasure.


Booking your golf getaway is a breeze with The Reefs. We're always happy to provide information about Bermuda golf courses and to arrange tee times for our guests.


BELMONT HILLS GOLF CLUB
Par: 70 | Yardage: 6,100 | Algie M. Pulley Jr., 2002
Enjoy smooth TifEagle greens and panoramic views of Hamilton Harbour and the Great Sound. Take note of the man-made lakes separated by a waterfall and an expansive 14,000 square-foot double green.


TURTLE HILL GOLF CLUB
Par: 54 | Yardage: 2,684 | Theodore Robinson
Characterized as a championship par-3 course, this beautifully landscaped layout rewards accuracy over power on holes ranging in length from 110 to 216 yards. Three sets of tees on all 18 holes make it perfect for golfers of all skill levels.


MID OCEAN CLUB
Par: 71 | Yardage: 6,512 | Charles Blair Macdonald, 1921
Among the top-ranked golf courses in the world, Mid Ocean is a private member's club. Course designer C.B. Macdonald is widely regarded as the father of golf in America, and his construction supervisor Seth Raynor, who assisted at Mid Ocean, authored a number of classic Golden Age golf courses on his own. Visitors are welcome to play the course on Mondays, Wednesdays and Fridays.


OCEAN VIEW GOLF COURSE
Par: 35 | Yardage: 2,940
The name says it all about this fun 9-hole course, where views from the elevated tees just might distract you from the shot at hand. Two sets of tees make it possible to play an eighteen-hole round at one of the only truly public golf courses in Bermuda.


PORT ROYAL GOLF CLUB
Par: 71 | Yardage: 6,842 | Robert Trent Jones, 1970/Roger Rulewich, 2009
The dean of mid-20th century American golf architects, Trent Jones combined rolling terrain and dramatic seaside cliffs to create the original course, Southampton Golf Club. In 2009, original design team member Robert Rulewich spearheaded a complete makeover to prepare the course, renamed Port Royal Golf Club, for the 2009/2010 PGA Grand Slam of Golf. The popular tournament now makes its home at Port Royal.


RIDDELL'S BAY GOLF AND COUNTRY CLUB
Par: 70 | Yardage: 5,854 | Devereux Emmet, 1922
Constructed on a 600-acre peninsula with water in view at nearly every turn on this short, but challenging layout, Riddell's Bay offers enduring Golden Age charm. Course architect Emmet may not be well known, but his portfolio also includes U.S. Open host Congressional Golf Club in Bethesda, Maryland. While Riddell's Bay is a private club, visitors are welcomed.


TUCKER'S POINT CLUB
Par: 70 | Yardage: 6,385 | Charles H. Banks, 1932/Roger Rulewich, 2002
Formerly known as Castle Harbour, the original course was designed by C.B. Macdonald/Seth Raynor disciple Charles Banks. In 2002, Roger Rulewich, former chief designer for Robert Trent Jones, enhanced the course, which features undulating fairways, many elevated tees and consistent TifEagle Bermudagrass greens.



---
PLEASE BE INFORMED THAT WE DONT CHARGE ANY PAYMENT FOR BOOKINGS WITH TOUR OPERATORS. PRICE WILL APPLY ONLY IF CLIENT WILL COME INDIVIDUALLY. WE MUST BE INFORMED IF BOOKING IS THROUGH TOUR OPERATOR WITH BOOKING NO AND ARRIVAL DATE. WE PAY 10% PP FOR EVERY BOOKING
United Kingdom
THOMSON TRAVEL
Airport
L.F. Wade International Airport 22 KM