With HEBERI.COM
Contact multiple Hotels at a destination and ask for their offers instantly

to choose the best for your clients budget and satisfaction,

Book your clients NOT only Hotels to stay, but book them Excursions or Shopping offers at destination online if they are interested

to make their holiday UNFORGETTABLE so will come back for their next Holiday booking too,

As Property Owner, Advertise your Hotel, Tour, Cruise Journey or Shop directly to Tourist Sale Agents,

simply register and prepare your Hotel, Tour, Touristic Shops Professional Advertising ONLINE and send to 1000+ Tourist Sale Agents WORLDWIDE.

We ​protect client's personal data.

We work with PayPal in terms of payments. We DON`T COLLECT or TRANSMIT users Credit Card data to any third party. Payments are sent to the user's PayPal account only.

Booking Payments are SECURED by platform but,

are released to Users PayPal account 48 hours after the client securely checked-in with an additional command for security.
PALM BEACH TENERIFE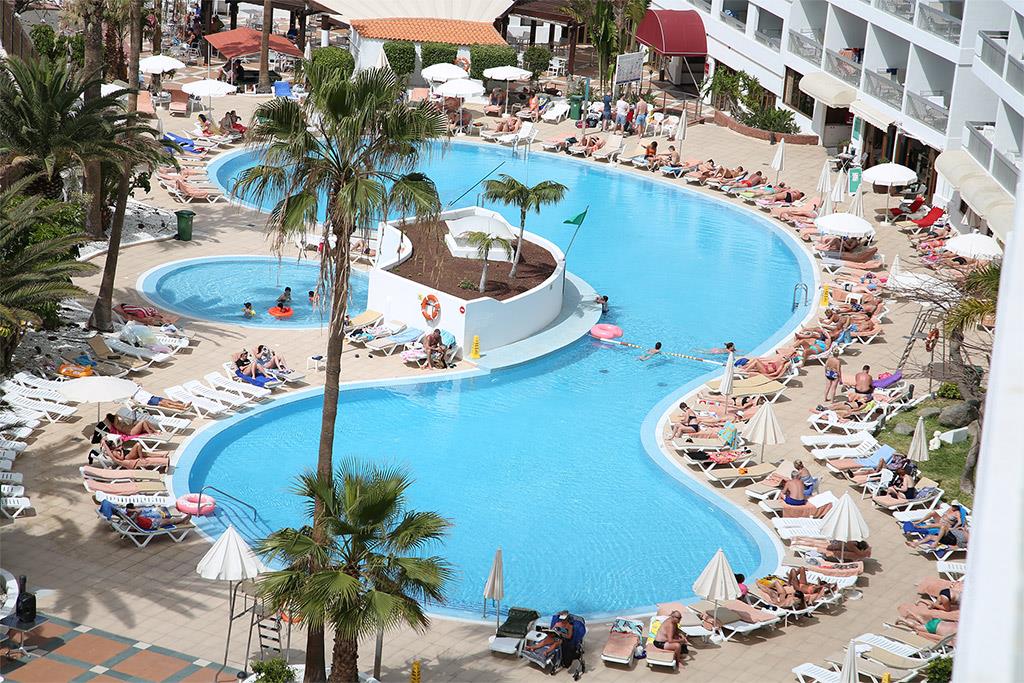 DEAL







Price - 222.6 $ / Day/Room
Bookable Online
...
As you would expect to find in a quality resort, Palm Beach Tenerife offers a first class range of facilities as well as some extra finishing touches to make your holiday memories very special.
Snacks and beverages are taken care of via the poolside cafe bar and there is a variety of activities and entertainment to enjoy throughout the day and evening.

ROOM
The bright, airy apartment suites at Palm Beach Tenerife offer the perfect blend of comfort, style and state-of-the-art appliances.
With the beach on one side and our lagoon-style swimming pool on the other, Palm Beach Tenerife has 318 spacious rooms to choose from. The theme is bright and stylish, yet comfortable – your Home away from Home.
The resort is in the process of an ongoing refurbishment program and our newest accommodation is now considered to be some of the best in Tenerife, with elegant pieces of artwork enhancing the feeling of space and light.

THE STERLING SUITES
Sometimes life can be Suite
Inspired by the avant-garde architecture of the building, these signature apartments are the perfect blend of retro-style and a tropical beachfront setting.
The spacious living areas feature white leather sofas and large patio doors that drench the rooms with sunlight. Oversized artwork and turquoise accents complement the spaces perfectly.

THE WHITE SUITES
Silly wabbit it will be all white
Inspired by the avant-garde architecture of the building, these signature apartments are the perfect blend of retro-style and a tropical beachfront setting.
The spacious living areas feature white leather sofas and large patio doors that drench the rooms with sunlight. Oversized artwork and turquoise accents complement the spaces perfectly.

STANDARD ROOMS
Quality is our standard
TWO BED
The largest rooms available, the 63m2 Two Bedroom Suites are well-appointed and furnished with contemporary elegance.
The living room area in several of these suites leads onto a spectacular corner balcony providing stunning vistas of the beach in one direction, and views of the lagoon pool to the other. A fantastic self-catering holiday option, the amenities in these suites are excellent.
The first bedroom offers a double bed and the second bedroom features twin beds. Both bedrooms are light and spacious, and enjoy plenty of wardrobe space.

ONE BED
The large One Bedroom offer stunning views across the Atlantic Ocean and comprise either a double or twin room. The fully equipped kitchen includes microwave oven and full sized fridge and a complete range of utensils.
The 52m2 rooms have cool marble floors, bright decor and furnishings and spacious balconies. The bedrooms are comfortable, elegantly appointed with dressing table and ample wardrobe space.
The full bathroom features a bath, shower and additional mirrors and lighting. The living space boasts modern, comfortable furnishings, a flat-screen TV and DVD player.

STUDIO
The Studio rooms at Palm Beach Tenerife offer excellent standards of accommodation in the vibrant heart of Playa de Las Americas.
With 40m2 of living space the Studios are spacious and comfortable, complete with twin beds, a kitchenette and full bathroom. The well-equipped kitchenette leads to a lounge and dining area, and the bedroom is separated by a privacy screen.
The living area is brightly decorated and features a large coffee table and a comfortable two-seater sofa and armchair. There is also a balcony where you can enjoy beautiful ocean views and soak up the sun with the sea breeze on your skin.


ACTIVITIES
THE SWIMMING POOL
Whilst the beachside location is the focal point of Palm Beach Tenerife, the large lagoon-style swimming pool is something not to be missed.
Cool down in the turquoise waters after an afternoon of sunbathing, or relax in the hot tub for a truly blissed-out experience.
There is also a lifeguard on duty – giving you peace of mind.

POOLSIDE DINING
Enjoy al fresco dining at Palm Beach Tenerife with a delicious Buffet Breakfast and an all-day poolside snack bar to keep you fed and watered without even having to leave the comfort of the pool area.
The Buffet Breakfast option offers fresh, local produce and Homemade breads, served straight from our ovens. You'll find all of your breakfast favorites – including bacon, sausages and eggs – cooked just how you like them, as well as a selection of cold cuts, fresh fruit and cheeses.
Later in the day, if you're looking for a quick snack between sunbathing sessions, the poolside snack bar serves hot and cold beverages and a great selection of nibbles – from burgers and sandwiches to refreshing salads and delicious ice creams.

THE BAR
Located in the resort lobby, The Bar is a stylish and welcoming space to enjoy a relaxing drink right on your doorstep. This popular watering hole has a spacious terrace overlooking the botanical garden and ornamental fountain.
Inside, the bright and spacious interior offers plenty of comfortable seating – perfect for meeting friends after a long day soaking up the sun or for a quiet night cap before heading up to your suite.
The well-stocked bar serves a wide range of drinks and has a happy hour every evening. Service is quick and friendly – pop down for a cocktail or two before a night on the town or settle in for the evening and enjoy the comfortable surroundings.

THE BEACH
Located just steps from Palm Beach is the stunning Playa Troya, a sweeping bay of golden sand and turquoise water which offers the perfect spot for a lazy afternoon basking in the sun and enjoying cooling dips in the safe, gentle waves.
The beach has been awarded a European Blue Flag in recognition of its outstanding quality and there are plenty of sun beds and parasols for hire as well as a great range of water sports for those visitors looking for a bit of an adrenaline rush.
Surrounding the beach is the bustling resort town of Playa de Las Americas which offers a brilliant range of local cafes and restaurants where you can grab a bite to eat and take a little break from the Tenerife sun.

HEALTH & BEAUTY
For those looking to take care of themselves whilst on holiday, there is an onsite fitness centre and salon which offers a well-equipped gym and a great range of popular beauty treatments.
The gym is fitted with a good range of exercise equipment and is fully air conditioned, with fantastic views of the swimming pool. Whether you are a seasoned athlete or just looking to burn off a few of the holiday calories – Palm Beach Tenerife has everything you need.
If you feel like spoiling yourself, why not call into the salon for some pampering treatments to really blow the cobwebs away? There is a hairdresser and nail technician on hand to take care of you while you relax and unwind.

CHILDREN'S CLUB
Palm Beach is a family-orientated resort with lots of activities for your family to enjoy together. Children have their own designated club – the Sunny Club – which will give you some space and some much deserved time to yourself.
There is so much on offer at the Sunny Club that your children will want to spend all their time there, playing with their new friends, learning new skills, and joining in with the exciting range of activities organised by the animation team.
Meanwhile you can relax knowing that they are in the safe hands of a professional, trained team in a fun and protected environment. Enjoy the freedom – arm yourself with sun cream and head down to the pool for a couple of hours in the sun.

WHAT OUR GUESTS SAY ON TRIPADVISOR

10 of stayed in the Palm Beach club celebrating a Hen at the end of Jan 2018. its a great, clean and pretty modern hotel. Nice pool and friendly staff. On arrival our rooms wasn't ready (check in is at 2pm we arrived around 11am)...
leonardsmummy , leonardsmummy

We wish that your stay goes beyond a mere holiday; we want you to have one of those experiences that you never forget. This island is a magical destination and it has so much to offer that you'll always have something new to discover.
We can proudly say that we work with the top local companies so we can offer our clients the opportunity to explore the island through a unique and authentic perspective:

CYCLING
Bike rental & Bike Tours
Cycling in Tenerife is one of the best ways to get around and explore the beauty of the island.
We are partners with Bike Point and their team of professionals, because we do feel they are the best choice in offering the safest, the most secure products and the best customer service. Additionally they will provide all the insurance and attention you may need. Bike Point guarantees the best tours with top quality bikes to explore the many cycling paths scattered all around Tenerife!
They propose a wide range of bicycles for rent: electrical, standard, road and mountain bikes for exploring the local area, right through to premium sports bikes for those riders with more experience.

How to reserve your bikes?
It's really easy! First you have to go on Bike Point Tenerife website and register all the information and details required to make your reservation, don't forget to put the hotel name and they will deliver your bikes directly at Palm Beach!

VOLCANO TEIDE
Tenerife is an island full of secrets and undoubtedly one of those magical destinations one must visit at least once. We want to provide our travelers with transformative and captivating experiences. Volcano Teide is a company that shares our love of the Island and is fully devoted to providing you to experience the wonders and beauty of the island in the deepest way possible, we want you to love Tenerife the same way we do.
They offer all kind of excursions around Teide and other enchanting spots on the island. They can take you up to see the stars from the highest point in Spain or discover the charming city of Santa Cruz. They focus on outdoor leisure activities and on the development of new projects aiming to enhance the experience around sunny Tenerife for you and your family. Together we are dedicated to promoting authenticity and creating memorable experiences.

LUXURY YACHTS CHARTER
Enjoy the adventure of cruising the Atlantic Ocean whilst appreciating the beauty of impressive volcanic cliffs aboard a luxury Sunseeker yacht. You will relish an unforgettable experience exploring the velvety blue seas that hug the spectacular coastline of Tenerife. Discover idyllic hidden beaches and coves while seeing the island from an exceptional perspective. Choose either a 2 or an 4 hours trip for large groups (9 persons max) or have the yacht all to yourself. A great opportunity to appreciate a precious moment with your family and friends, don't miss out on the opportunity to see some whales and dolphins, without a doubt a truly breathtaking experience.

SHUTTLE BUS SERVICE
Economic alternatives for airport transfers
We believe that your journey with us begins the moment you set foot on the Island. Canary Shuttle is there to help you organize your transfer from the airport to the hotel the way YOU want it.

From buses to private drivers or even a more luxurious transport vehicle if you wish, they have everything to make your trip easier. Let them drive you around the Island and facilitate all your vacations! Customize your own excursion! Your wishes are our command!