With HEBERI.COM
Contact multiple Hotels at a destination and ask for their offers instantly

to choose the best for your clients budget and satisfaction,

Book your clients NOT only Hotels to stay, but book them Excursions or Shopping offers at destination online if they are interested

to make their holiday UNFORGETTABLE so will come back for their next Holiday booking too,

As Property Owner, Advertise your Hotel, Tour, Cruise Journey or Shop directly to Tourist Sale Agents,

simply register and prepare your Hotel, Tour, Touristic Shops Professional Advertising ONLINE and send to 1000+ Tourist Sale Agents WORLDWIDE.

We ​protect client's personal data.

We work with PayPal in terms of payments. We DON`T COLLECT or TRANSMIT users Credit Card data to any third party. Payments are sent to the user's PayPal account only.

Booking Payments are SECURED by platform but,

are released to Users PayPal account 48 hours after the client securely checked-in with an additional command for security.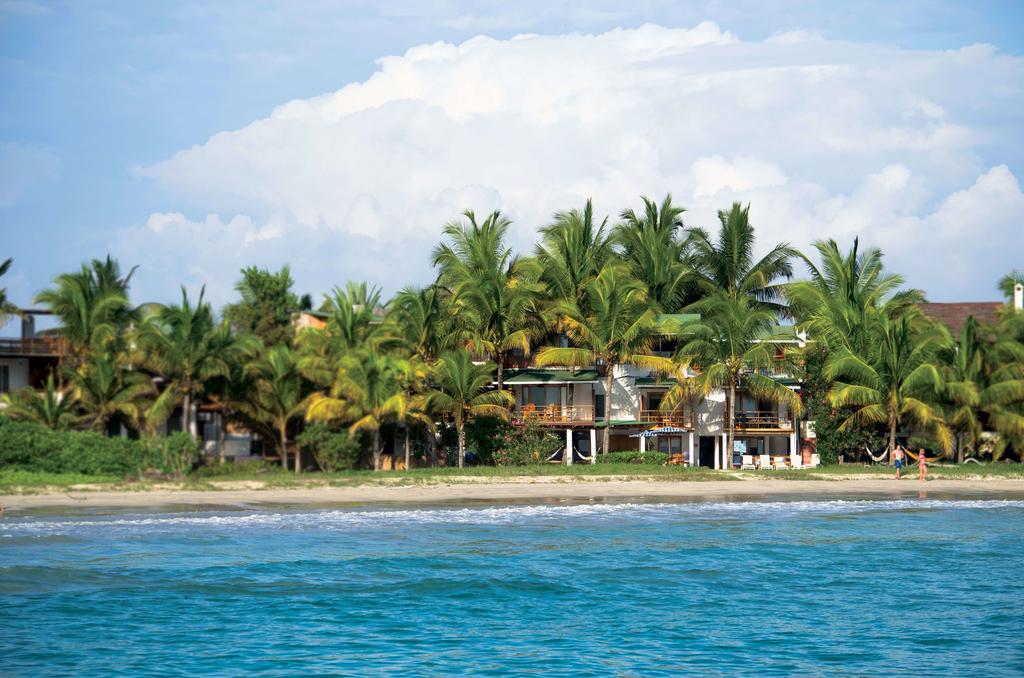 DEAL







Price - 141.75 $ / Day/Room
Bookable Online
...
A boutique hotel and more in Isabela, the heart of the Galapagos

Isabela is the largest and most captivating of the Galapagos islands. It houses a unique population of species endemic to the developing environments that set it apart from the archipelago.

A welcoming host to travelers, explorers, and the vibrant community of Puerto Villamil, the nature preserve of Isabela is also our home.

La Casa de Marita is a beautiful boutique hotel surrounded by lush vegetation, white sanded beaches, and the clear blue waters of the equatorial Pacific.

More than a comforting island retreat, La Casa de Marita is home where life is celebrated and the simple things, sublimed.

LA CASA DE MARITA
A beachfront boutique hotel in the heart of the Galapagos

"Paradise" is a description frequently used in tourism, even more so when it refers to beautiful island retreats.

Yet, as ambitious or over-the-top as it may be, the term suits the island of Isabela very well.
It is the largest, least populated, and most captivating of the Galapagos islands. It is a nature preserve set apart from the rest of the archipelago. A unique, developing environment that houses populations of endemic species in fantastic landscapes.

It's the scene of wonderful beach vacations surrounded by lush vegetation, white sand, and the clear blue waters of the Pacific. A great place for surfing, snorkeling, kayaking, trekking, bird-watching, or enjoying the sun.

Isabela is a welcoming host to explorers, travelers, and the vibrant community of Puerto Villamil. And it is also the island we call home.

La Casa de Marita began as a loving couple's adventure. Housing their dreams and stories, it has grown into a beautiful boutique hotel in their found slice of paradise. A home where life is celebrated, and the simple things, sublimed.

TRAVELING TO ISABELA, GALAPAGOS

How to get here?
Your adventure to Galapagos begins in the cities of Quito or Guayaquil, in Ecuador. From these cities, LATAM, Tame, and Avianca airlines offer regular flights to Seymour Airport (GPS) in Baltra island.


Make sure your flight from Quito or Guayaquil arrives in Baltra. It is Galapagos's main airport, and the starting point towards La Casa de Marita. Whether you choose to come to Isabela by plane or boat, both experiences have charms of their own. Please write us at info@galapagosisabela.com to let us know your arrival details by plane or boat. We'll pick you up and bring you to La Casa de Marita from Isabela's airport or nearby port.


ISABELA BY AIR

Flying into Isabela is quick, and offers a fantastic birds-eye view of the Galapagos.
Emetebe is a local airline that flies small planes in Galapagos. To book a flight to Isabela, head towards their offices in Seymour Airport. Their flights leave from Baltra itself, and the trip to Isabela takes approximately 25 minutes.

To get in touch with Emetebe, please write them at ventaisabela@emetebe.com.


ISABELA BY SEA

To come to Isabela by boat, you'll need to take a speedboat or "fibra" out of Puerto Ayora in the neighboring Santa Cruz island.

Take a bus from Seymour Airport to the ferries that cross the small Itabaca Channel into Santa Cruz. The trip continues by bus through the island's natural reserve until you reach the town port. Coming to Isabela's Puerto Villamil by "fibra" or speedboat lasts an approximate of 3 hours. You'll pass by islands, rock formations, and ocean wildlife over the Galapagos' clear blue sea.
To learn more about flight or boat schedules, please visit our website: https://galapagosisabela.com/


Tips for your adventure in Galapagos
ITEMS
Before you come, we recommend you bring certain equipment to help you take advantage of the full Galapagos experience:
Mosquito repellent
Walking or trekking shoes
Pants
Shorts
Bathing suits
Snorkels (although available for rent in Isabela)
Cameras
Underwater enclosures
Binoculars
A journal, to capture inspiration
And, always, a good book.

BANKS

There are no banks in Isabela. There are no international money transfer services, or ATM's. All payments are in cash, except where credit cards are accepted.
La Casa de Marita accepts all major credit cards.


ROOMS AND SUITES

FANTASTIC VIEWS ON THE BEACHFRONT
Master Ocean Rooms
Spacious, with beautiful beachfront views and balconies. Our Master Ocean Rooms are right on the beach and near La Casa de Marita's deck.

At a few steps from the sea, they can accommodate up to 3 people in various bed configurations. Equipped standard with AC, WiFi, minibar, and La Casa de Marita's unique décor.


FANTASTIC VIEWS ON THE BEACHFRONT
Ocean Rooms

Located a few steps from the sea, each Ocean Room at La Casa de Marita boasts La Casa de Marita's unique décor.

Enjoy the sound of Isabela's waves and the proximity to the beach. Ocean Rooms can accommodate up to 3 people. Equipped standard with AC, WiFi, minibar, and other amenities.


A TROPICAL GARDEN NEAR THE BEACH
Garden Rooms

La Casa de Marita's Garden Rooms view our decorative garden, only a few steps from the beach and deck, Lulled by the ocean waves, our cozy Garden Rooms can accommodate up to 3 people. Each room showcases Marita's unique décor, equipped with AC, WiFi, minibar, and more.


COMFORT AND INDEPENDENCE
Inland Rooms

An independent suite of rooms across Cronocarpus road beside La Casa de Marita's tropical garden. They are geared for comfort and space, and are only a few steps from our garden and the beach.

Inland rooms can accommodate up to 3 people, and are each a showcase of Marita's unique décor. Equipped with AC, WiFi, minibar, and more amenities.


RESTAURANTS
BREAKFAST BUFFET
Mornings from
07:00 to 09:00 hrs

Nothing beats a good, hearty breakfast to jump-start a day full of adventure. That is unless you want something light, which is also available at La Casa de Marita's breakfast buffet.

Start the day with a wide variety of options, hot and cold, and pair them with fresh fruit, vegetables, and more. Great Ecuadorian coffee, a selection of tea, and fresh juice make it even better.

Available every morning from 07:00 to 09:00 hrs.


LUNCH AND DINNER Á LA CARTE
Fusion cuisine, organic ingredients and fantastic views

La Casa de Marita's restaurant fuses Ecuadorian, Peruvian, and Mediterranean cuisine. It uses ingredients grown, farmed and harvested in Galapagos to expand your sensory experience here.
Join us for lunch and dinner on a spot with fantastic views of the beach, Isabela's sunset, and starry night sky.

OUR MENU
Ecuadorian, Peruvian, Mediterranean and international cuisine

ENTRÉES / STARTERS
Papa a la Huancaina, quinoa salad, causa, sautéed seafood pies and other perfect ways to start your meal.

SALADS
Fresh ingredients harvested from La Casa de Marita's garden coupled with an assortment of dressings.

FISH & SEAFOOD
Yellowfin tuna, lobster, cod, and other fish and seafood options from the Galapagos. Prepared in local, peruvian and mediterranean styles.

MEAT / BEEF
From hearty filet mignon to zesty peruvian lomo saltado with ingredients from within the archipelago.

SOUP
Comforting locro de papas, hearty chicken soup, vegetable cream, seafood soup and more uplifting options.

PASTA
Mediterranean flavors and South American creativity. From classic Spaghetti to our shrimp and octopus pasta.
​
CEVICHE
Local fish, shrimp, and mixed varieties, or Peruvian ceviche, tiradito, and leche de tigre.

POULTRY
In passionfruit sauce or a thin, crunchy quinoa crust. Grilled, with mushrooms, au vin or milanese, an international selection of tastes.

RESERVATIONS
Book a table at La Casa de Marita's restaurant. Join us for lunch and dinner. Enjoy our menu, and the fantastic view from La Casa de Marita's restaurant. Please use the form below to make a reservation..

La Casa de Marita's Garden
La Casa de Marita's restaurant uses fresh, organic ingredients from within the Galapagos and Marita's Garden. It is open for visits, and is part of our ongoing effort to ensure our sustainable operation in Isabela. If you'd like to know more, please check out our Experiences page, write us, or ask at our front desk.
"Dear Marita, thank you so much for a wonderful stay at your lovely hotel and for the fantastic tour of your amazing farm. Silvio and I really enjoyed talking with you, Ermanno, Maria and José. It is truly impressive what you have done, both with the hotel and the farm. We really enjoyed the wonderful morning buffet with all the fresh fruit and the delicious lunch with the vegetables from your farm." Milena Frieden – Switzerland

For more questions please visit our website: https://galapagosisabela.com/


EXPERIENCIAS
Volcan Sierra Negra
Being the oldest active volcano in Isabela, Sierra Negra imposes itself as the true king of the island, forever kept company by the Volcan Chico, it's youngest and smallest royal subject. Sierra Negra's crater crown is the second largest in the world, with a diameter over 10 kilometers wide, and it's regal stature, from base to summit, creates a wide variety of climates that concentrate communities of endemic and immigrant wildlife.

It's located at a 45 minute driving distance from La Casa de Marita and Puerto Villamil; and is truly an activity we recommend to all of our visitors that simply cannot be missed. The experience can take up to 8 hours, and offers some of the most spectacular views of the whole archipelago. You may choose a route by horse or foot from the mandatory "El Cura" (The Priest) stop, and, in either case, we recommend sunblock, a good camera, and; depending on the season, a small umbrella for the occasional shower.


Los Tuneles
The brilliant scenery panted in Los Túneles is, like the rest of Isabela, unique: a picture of highly contrasted color, lulled by rhythmic ocean breeze, in which natural labyrinths of lava and volcanic rock emerge, spiraling, from calm, crystaline waters full of life. Between their walls, protected in a wild, turquoise aquarium, joyful schools of fish and mantas, sea lions, penguins, sea tortoises, birds, and more varieties of endemic flora and fauna play, all ready and willing to be admired. And there, amongst them, you too will snorkel and dive.

About an hour from Puerto Villamil, sea and lava fused into one of the most spectacular experiences in Isabela. Take sun block, and prepare to be surprised. We're not exaggerating.

Las Tintoreras
Las Tintoreras are a set of tiny islands formed from volcanic rock and red, white, and button mangroves. Located near Puerto Villamil, they are named after the white-tipped sharks that swim in their shallow turquoise reefs; and are a true marvel for snorkeling, taking pictures, watching the endemic species that inhabit them, or simply to enjoy as a ride.

From port, the 10 minute boat trip showcases colonies of sea lions, Galapagos turtles and iguanas; skates, sharks, penguins, sea cucumbers, urchins and a myriad members of the native flora and fauna whose peaceful interactions make you question exactly who's really watching who.

In order to fully take advantage of the experience, we recommend taking sunblock, a bathing suit, and a good waterproof camera for underwater pictures while snorkeling. Don't miss it.


Galapagos Bike & Surf
Surf lessons: Learn every trick from our local instructors.
Surf rentals: Need a board or a wetsuit? come and check our offer.
Bike rentals: Explore the island under your own steam.
For more information go to: www.galapagosbikeandsurf.com

Airport
Aeropuerto de General Villamil, Ecuador 3 KM