With HEBERI.COM
Contact multiple Hotels at a destination and ask for their offers instantly

to choose the best for your clients budget and satisfaction,

Book your clients NOT only Hotels to stay, but book them Excursions or Shopping offers at destination online if they are interested

to make their holiday UNFORGETTABLE so will come back for their next Holiday booking too,

As Property Owner, Advertise your Hotel, Tour, Cruise Journey or Shop directly to Tourist Sale Agents,

simply register and prepare your Hotel, Tour, Touristic Shops Professional Advertising ONLINE and send to 1000+ Tourist Sale Agents WORLDWIDE.

We ​protect client's personal data.

We work with PayPal in terms of payments. We DON`T COLLECT or TRANSMIT users Credit Card data to any third party. Payments are sent to the user's PayPal account only.

Booking Payments are SECURED by platform but,

are released to Users PayPal account 48 hours after the client securely checked-in with an additional command for security.
CORAL REEF RESORT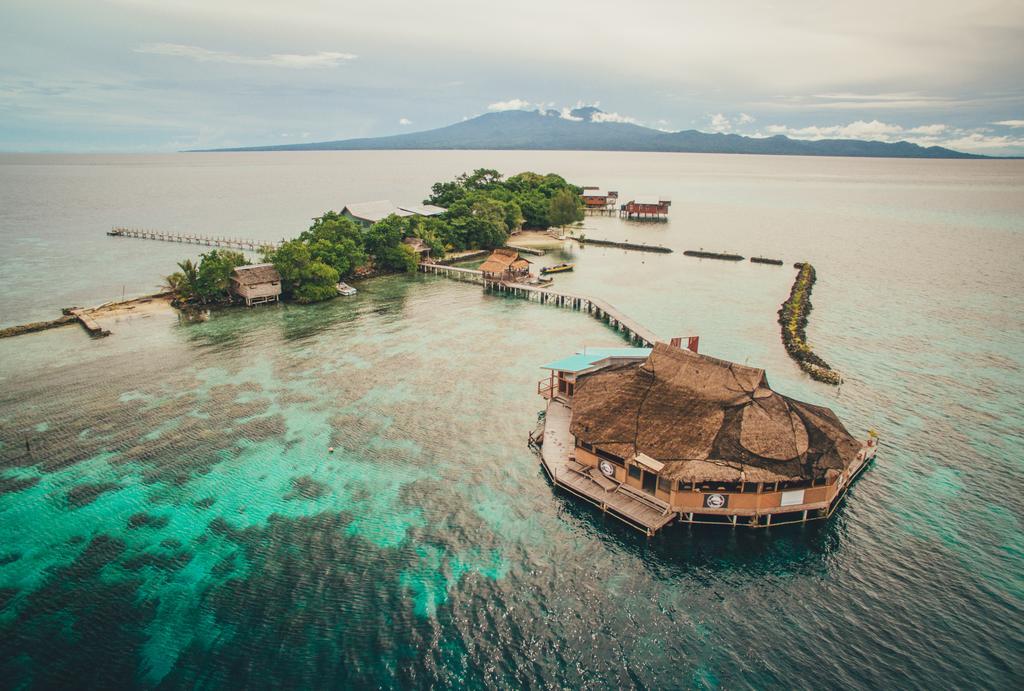 DEAL



Price - 183.6 $ / Day/Room
Bookable Online
...
Solomon Islands

The Lonely Planet recently rated the Solomon Islands among the top five countries to visit, calling them "the South Pacific Islands as they used to be".

'Coral-ringed beaches, smoldering volcanoes, and rainforest-covered mountains set the stage for unforgettable adventures, while traditional villages and tropical islands provide magnificent settings for a remote getaway' is how the Lonely Planet describes the Solomons.

Solomon Islands form an archipelago in the Southwest Pacific Ocean approximately 2000 kilometers northeast of Australia. The capital, Honiara, is located on the island of Guadalcanal. The Solomon Islands is a parliamentary democracy within the British Commonwealth.

The Solomon Islands archipelago is part of two distinct terrestrial ecoregions. Most of the islands are part of the Solomon Islands rain-forests region. More than 230 varieties of orchids and other tropical flowers brighten the landscape.

The islands' ocean-equatorial climate is very humid throughout the year, with a mean temperature of 27 °C (80 °F) and just a few extremes of temperature or weather. June through to August is the cooler period. Though seasons are not pronounced, the northwesterly winds of November through to April bring more frequent rainfall.

Although Malaria occurs throughout the year in most areas of Solomon Islands, Imagination Island, with no freshwater, is a mosquito-free island. Nonetheless, we recommend that you follow medical advice on taking prophylactics against malaria and that you use an insect repellent at all times if you plan to visit other regions of the Solomon Islands.

At Imagination Island, we aim to give guests an unforgettable adventure.


Accommodation
By limiting the number of guests, we want you to feel Imagination Island is your own island. Your own private paradise.
Our Reef Bungalows are beautifully located over the water, overlooking the shallow reef flats on the sheltered south side of the island. We are proud to offer two x one bedroom and two x two bedroom reef bungalows. Our bungalows can accommodate up to four people very comfortably and are ideal for couples or families, teams looking for an imaginative getaway, yoga or meditation retreats, weddings and honeymoons…the list goes on.

Our two-bed bungalows have a queen-sized bed in one room and two singles in the other. Our one-bed bungalows have a queen-sized bed. Each bungalow also has a luggage rack and clothing storage space and are furnished with locally made wood, bamboo, and cane furniture as well as hammocks and nets.

All bungalows enjoy their own private ensuites with hot and cold water and environmentally friendly composting toilet facilities.

Our reef bungalow design ensures that you stay cool and enjoy the best of breezes from the protected side of the island.

Enjoy a complimentary range of natural plant and mineral-based soap and toiletry products, plus bath and beach towels are provided courtesy of Imagination Island.

All bungalows also have fans and mosquito nets.

We aim to operate as sustainably as possible and provide power through a combination of solar power, 240v generator, and battery-powered inverters. Rooms are equipped with Australian style power points.

Sustaining the local environment and supporting the local community is very close to our hearts. Our reef bungalows were built by an incredible team of locals using sustainable materials harvested from the islands.

Every bungalow has a private deck overlooking the beautiful coral reef. As you sit outside and enjoy the sunrise or sunset – or any time in between – you will be mesmerized by the stunning array of sea creatures swimming past you. From the beautiful small black-tip reef sharks and manta rays, sea turtles and dugongs, it's a different kind of 'peak hour' making its way past your door.
Sea View Rooms
For the cost-conscious traveler
Queen bed with sea view
Includes fan and mosquito nets
Towels and linen
Private Bathroom
3 available
$180 AU/night

One bed overwater bungalow
1 Bedroom
Queen Bed incl linen
Living area & dining setting
Private Bathroom with products and towels incl.
Balcony with outdoor setting & hammocks
Desk, storage, clothes rack
Fans & mosquito nets
Ideal for couples
2 available (duplex with the interconnecting room if required)
$280 AU/night

Two-bed deluxe bungalow – waterfront
Queen Bed and 2 x singles incl linen
Living area & dining setting
Private Bathroom with products and towels incl.
Balcony with outdoor setting & hammocks
Desk, storage, clothes rack
Fans & mosquito nets
Ideal for families
1 available
$330 AU/night

Two-bedroom overwater bungalow
2 Room Bungalow
Queen Bed and 2 x singles incl linen
Living area & dining setting
Private Bathroom with products and towels incl.
Balcony with outdoor setting & hammocks
Desk, storage, clothes rack
Fans & mosquito nets
Ideal for families
1 available
$330 AU/night

GETTING HERE
Imagine leaving the hustle and bustle of city life in the morning, to sitting having a spectacular sunset experience on Imagination Island, having already enjoyed stand up paddle boarding or snorkeling, by the afternoon. Getting off-the-grid and finding yourself on Imagination Island is so simple. We are just a hop, skip and a jump away. Stop dreaming about it and start living it! Here's how to get here:
HOW TO GET TO IMAGINATION ISLAND
Imagination Island is located just 10 minutes by motor canoe from the town of Gizo – which is the Solomon Islands premier tourist destination, and the most developed area outside the capital city of Honiara.
Nusatupe Airport, which is located on Nusatupe island is just five minutes from Imagination Island across a small stretch of crystal clear waters.
There are three airlines that travel to the Solomon Islands.
www.virginaustralia.com www.flysolomons.com http://www.fijiairways.com
There are daily non-stop flights between Brisbane, Australia (airport code BNE) and Honiara (airport code HIR) which takes about three hours.
Solomon Airlines operates several flights per day from Honiara to Nusatupe Airport in Gizo. Flying time is between forty-five minutes to one hour depending on the route.
We offer a free boat shuttle service to and from Nusatupe airport and we also organize motor canoe taxi services from Gizo or other locations by request.

Note: Travel Insurance incorporating medical evacuation is compulsory for all divers at Imagination Island Resort.

TRAVEL TIPS

Weather:
The weather in the Solomon Islands is tropical and equatorial, with warm air & water temperatures all year round. Daytime temperatures average 30°C (around 87°F) with moderate to high humidity, depending on the time of year. Nighttime temperatures are generally in the low 20's (around 70°F). Late afternoon storms are common all year round, but the wetter period – from December to March – is generally hotter and more humid. June and July can be breezy at times. Most days have extensive calm periods.

Health:
As with many tropical zones, the Solomon Islands is a malaria-prone area. Imagination Island strives to be mosquito-free. However, we recommend that all precautionary measures be undertaken. Appropriate malarial medication should be taken. Insect repellant should be used. Long sleeve shirts and trousers are recommended for dawn and evening time whilst in Honiara and villages.

Water:
Imagination Island is supplied by rainwater, which is stored in tanks and used for washing and showers.
Bottled mineral water is recommended for drinking and available for purchase on Imagination Island.

Dress:
Light, casual clothing is recommended for Imagination Island.
Custom protocol for women: Whilst in the presence of local people, especially in traditional villages, women are encouraged to cover their thighs (e.g. sarong or non-brief shorts).
Suitable footwear is recommended: for walking on land, a pair of sneakers or sandals; for hiking sneakers; for walking in shallow water a pair of wetsuit boots or reef shoes.
We advise all guests to bring a light raincoat, as much traveling in the Solomons is in the open (ie open boats, etc).
We also recommend guests bring a small torch.

Currency:
The unit of currency in the Solomon Islands is the Solomon Dollar. At Imagination Island we also accept USD, Euros, AUD and major credit cards.

Honiara Airports:
If you have a domestic connection to catch, then you should be aware that the domestic terminal is located about a five-minute walk or one-minute taxi ride along an unsealed road.
Travel Insurance, incorporating medical evacuation, is compulsory for all divers at Imagination Island Resort.
www.virginaustralia.com, www.flysolomons.com, http://www.fijiairways.com


REEF BAR RESTAURANT
Enjoy the freshest of food at The Reef Bar Restaurant. Our restaurant is located over the water and you can watch the sunset as you down a cold beer, wine or other refreshing delights.

While seafood is our specialty, we cater for all tastes and dietary needs. Here's what a recent visitor had to say:
"OMG, every meal we had was amazing. Meals were generous and delicious, crayfish, chili mud crab, spaghetti bolognese, and if you are lucky the burger may be on the menu. We named it "The Dudley Burger' after Dudley the cook. It is huge and absolutely delicious…."

Our island team visits local markets daily to bring you the brightest and freshest of ingredients. We keep the menu simple, the service friendly and the hospitality second to none, ensuring when you leave our shores you will be already planning your next trip back.

We will be sharing our menu on the site shortly, but until then…you will just have to imagine diving into not only the most beautiful of oceans but the most delicious of foods as well. As a guide, our Breakfasts are around $15 AUS and Dinners around $25 AUS. We have two great chefs specializing in fresh local seafood and organic market produce.

Check out Imagination Island on TripAdvisor to see what our guests are saying. We are pretty proud of what we have achieved and encourage you to come and have a taste of our island life for yourself.
---
PLEASE BE INFORMED THAT WE DONT CHARGE ANY PAYMENT FOR BOOKINGS WITH TOUR OPERATORS. PRICE WILL APPLY ONLY IF CLIENT WILL COME INDIVIDUALLY. WE MUST BE INFORMED ABOUT BOOKING IS THROUGH WHICH TOUR OPERATOR, BOOKING NO AND ARRIVAL DATE TO CONFIRM.
​WE PAY 10% OF VISIBLE PRICE AS YOUR COMMISSION FOR EVERY BOOKING
Airport
GIZO AIRPORT 25 KM