With HEBERI.COM
Contact multiple Hotels at a destination and ask for their offers instantly

to choose the best for your clients budget and satisfaction,

Book your clients NOT only Hotels to stay, but book them Excursions or Shopping offers at destination online if they are interested

to make their holiday UNFORGETTABLE so will come back for their next Holiday booking too,

As Property Owner, Advertise your Hotel, Tour, Cruise Journey or Shop directly to Tourist Sale Agents,

simply register and prepare your Hotel, Tour, Touristic Shops Professional Advertising ONLINE and send to 1000+ Tourist Sale Agents WORLDWIDE.

We ​protect client's personal data.

We work with PayPal in terms of payments. We DON`T COLLECT or TRANSMIT users Credit Card data to any third party. Payments are sent to the user's PayPal account only.

Booking Payments are SECURED by platform but,

are released to Users PayPal account 48 hours after the client securely checked-in with an additional command for security.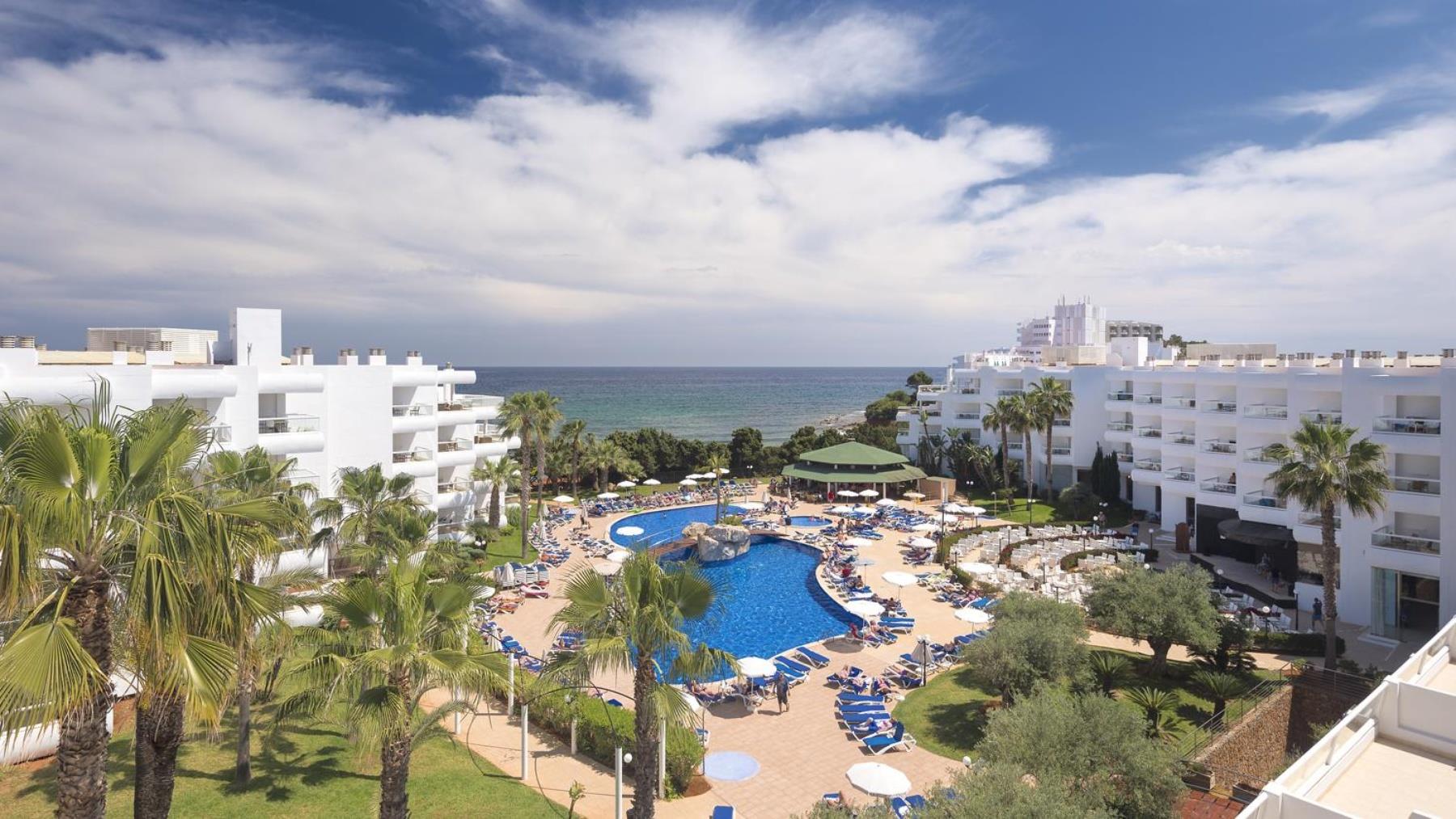 RECCOMENDED
DEAL



Price - 102.9 $ / Day/Room
Bookable Online
...
Enjoy the best of Ibiza with your family.
The Tropic Garden Hotel apartments is the best accommodation option for a family trip to Ibiza: relax, rest and entertainment without limits. Enjoy 4-star services, personalised attention and spaces for adults and children in a hotel in Santa Eulària des Riu, We want to offer you an authentic holiday in the white island. Come and discover Ibiza at the best quality price ratio.


Our modern, well-cared family Hotel apartments in Santa Eulària lies near the beach, near the famous Punta des Faralló, close to the historic centre of this village of Ibiza and its harbour. The hotel has an ideal location for you to discover the eastern coast of Ibiza your own way.


Choose one of our rooms in Santa Eulària. All of them have a maximum capacity for 2 adults and are equipped with modern furniture of Mediterranean design, natural light, beautiful views to the surroundings and services for the whole family.


The common spaces are formed by gardens and exclusive terraces, outdoor swimming pools and splash pools for children. Besides, enjoy the liveliest ambiance at the café bar and relax with our sauna, Jacuzzi and indoor heated pool. This is the oasis of peace you were looking for.


The team of the Tropic Garden Hotel Apartments will tend to all your needs the 24 hours. Discover our unique entertainment programme, with workshops, contests and music shows; our gastronomic service, with buffet and chef's specialties; the miniclub, sports facilities, gym...


Surprise all your family with the holidays of your dreams: make a reservation at the Tropic Garden Hotel Apartments on the official website of Garden Hotels and get your accommodation in Santa Eulària, Ibiza, at the lowest price online guaranteed.


FACILITIES AND SERVICES
all inclusive
pool
fitness
Free wifi
outdoor pool
Miniclub
suitable celiacs
Jacuzzi
Sauna

SHIMMERING IN THE MEDITERRANEAN

Ibiza is known by many as the 'island of light'. More than 200 km of coastline dotted with delightful coves and charming spots bathed in bright, warm sunshine. Spectacular sunsets cast their rays of subtle hues that gradually fade away on the horizon, leaving us with those thrilling Ibiza nights. When it comes to discovering the full magic of the Mediterranean, there's nowhere like Ibiza.


This holiday heaven boasts a prime location that offers a melting pot of tradition, culture, nature, art and fun. Visitors to Ibiza will find large beaches for all the family or magical secluded coves, as well as stunningly beautiful islets and breathtakingly beautiful protected nature spaces.


Lying some 15 km from Ibiza Town (Eivissa), the borough of Santa Eulària des Riu is peppered with spectacular beaches including Cala Llonga, Cala Nova, S'Argamassa or Es Canar. A wide promenade runs conveniently along the coastline, making it a popular choice for enjoying a relaxing evening stroll.


Ibiza offers countless leisure options for all the family. Its famously deep turquoise waters are great for water sports of all kinds: sailing, surfing, water skiing, canoeing or scuba diving - the choice is yours. Take a Segway, bicycle or simply walk along any of the myriad trails that will take you through endless beauty spots, tucked away between the almond groves and traditional orchards.


ENJOY YOUR FAVOURITE SPORTS
Make the most of our extensive range of holiday sports options tailored to meet your needs and preferences. Garden Sports is an original and healthy alternative. Combine sightseeing, exercise and nature and we guarantee a great sense of achievement and a whole load of fun. A great chance to combine hobbies and interests with tourism, taking advantage of the holiday break to explore stunning natural landscapes and discover the unique cultural and environmental heritage of fabulous settings whilst enjoying some sport.


Numerous studies have extolled the benefits of physical exercise for health. Taking part in sports favours physical, mental and social health. Sport helps us to live longer, protects against cardiovascular diseases, reduces the risk of heart attacks and boosts the body's immunological response. And in psychological terms, it fills us with energy and optimism, increases our self-esteem and combats stress and anxiety. From a social perspective, sport stimulates our creativity and sensitivity, favours integration and improves our relations with others. Sport is capable of breaking down linguistic, political and religious barriers and becoming an essential part of the habits and lives of millions of people.


The Balearic Islands and Andalusia are the perfect destinations for countless outdoor sports. Majorca, Minorca, Ibiza and Huelva all boast an enviable climate that is ideal for a healthy holiday by the sea.


The hotels included in the Garden Sports programme offer a superb range of quality sports options and specialised services for those guests wishing to take part in physical activities during their holidays. Each hotel provides guests with a full range of services as well as help and advice, with specific programmes for each sport. In addition, all our Garden Sports destinations are surrounded by a wide choice of signposted routes, paths and trails that cover hundreds of kilometres and are ideal for walking or cycling activities. We value your efforts


WE REWARD YOUR LOYALTY
GARDEN HOTELS presents its programme for MEMBERS OF SPORTS FEDERATIONS. The aim is to reward sports men, women and teams that belong to a federation and choose our hotels for their preparation stays.


We offer a host of exclusive advantages, allowing you to focus on the getting the most out of your sport in the location of your choice, safe in the knowledge that we will take care of the rest. If you have a passion for sport and are a member of any of the officially-recognised sports federations, you can now plan your pre-season concentrations and training periods in total confidence. Discover the special terms and conditions we offer and experience the superb standard of our services. GARDEN hotels guarantee a trouble-free sporting holiday in total comfort.

Airport
Ibiza Airport 23 KM