With HEBERI.COM
Contact multiple Hotels at a destination and ask for their offers instantly

to choose the best for your clients budget and satisfaction,

Book your clients NOT only Hotels to stay, but book them Excursions or Shopping offers at destination online if they are interested

to make their holiday UNFORGETTABLE so will come back for their next Holiday booking too,

As Property Owner, Advertise your Hotel, Tour, Cruise Journey or Shop directly to Tourist Sale Agents,

simply register and prepare your Hotel, Tour, Touristic Shops Professional Advertising ONLINE and send to 1000+ Tourist Sale Agents WORLDWIDE.

We ​protect client's personal data.

We work with PayPal in terms of payments. We DON`T COLLECT or TRANSMIT users Credit Card data to any third party. Payments are sent to the user's PayPal account only.

Booking Payments are SECURED by platform but,

are released to Users PayPal account 48 hours after the client securely checked-in with an additional command for security.
GALA HOTEL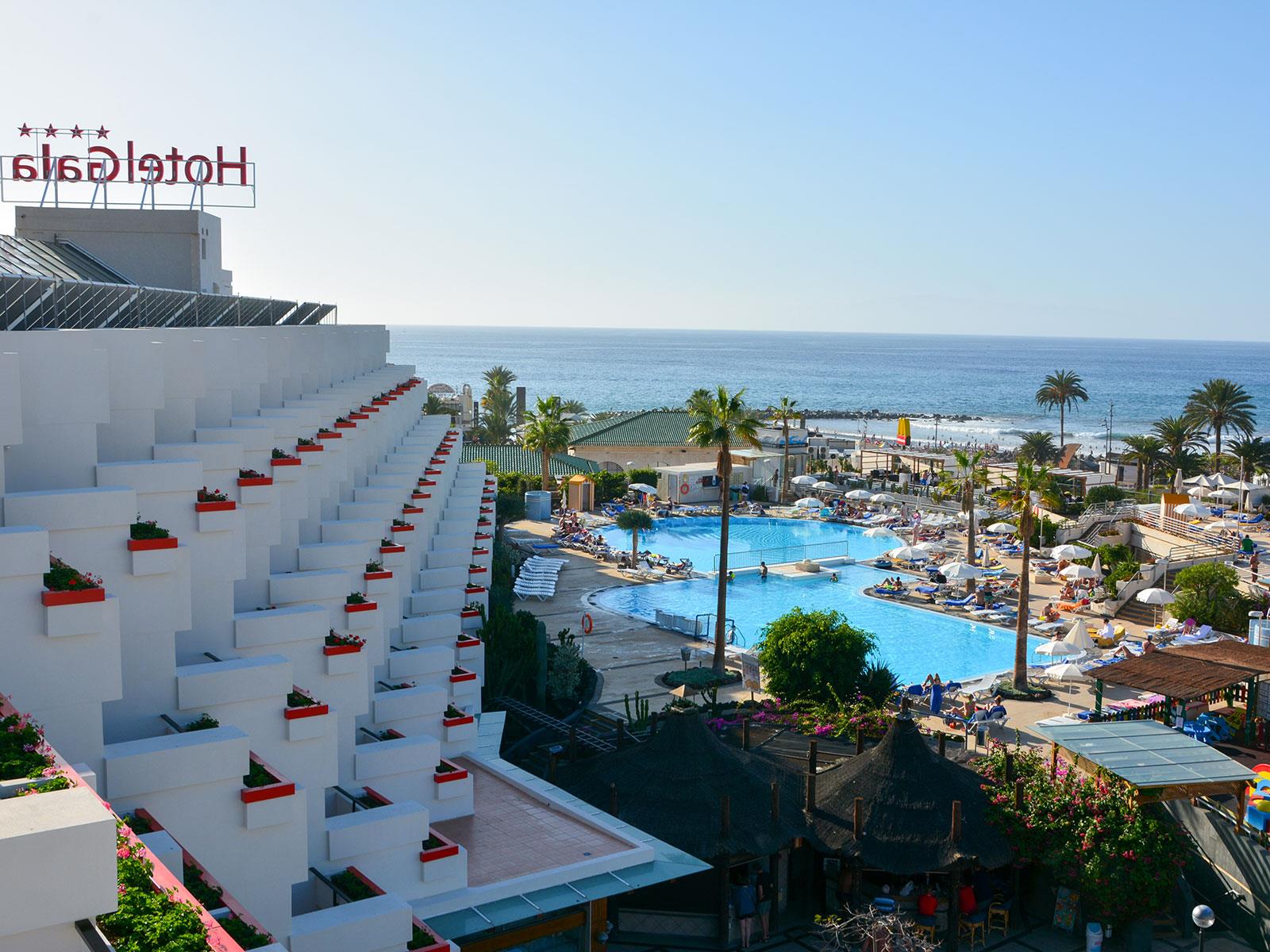 DEAL



Price - 509.25 $ / Day/Room
Bookable Online
...
HOTEL ALEXANDRE GALA ****
"Customer satisfaction is the priority, so we are backing a superior 4-star service, each worker involved with the process on site, completing the complex structure of tourism excellence. "

Experience Gala Hotel
Find your place to enjoy one complete renewed hotel, with focus on the families (the Magic Park is perfect for all the little ones), and for the most exclusive guests we offer to enter in the sensationally world of Natural SPA. Unique is as well the comfort and the complete equipment of the rooms, the gastronomy and the entertainment always trying to make your visit as nice as possible.
Pools
Gala Hotel has a pool area with fresh water. The first of 1.80m. depth and the second heated all year, with a depth of 0.80 to 1.20m.
In the outdoor club, heated pool is of 0.30m. deep.

A large terrace with parasols and deck complete the picture.

For the convenience of its customers, the hotel offers a mat towel (with charge).

Hairdresser
To be impeccable also on vacation, the Gala Hotel has a hair salon, which also offered manicure and pedicure sessions.

Snack Bar "Amazonas"
Greeting our guests as they leave the hotel is the Bar Amazonas, which is sometimes transformed into a barbecue, and serves everybody who wants to enjoy Tenerife's sunshine with a wide range of refreshing drinks, ice creams, snacks and much more. There is nothing like a refreshing cocktail or ice cream after a day on the beach or in the swimming pool.

Internet Corner and Service WIFI
In this area, you will find several internet terminals where you can stay informed and keep in touch with family via online Additional hotel offers WIFI on request, at very affordable cost with which to connect in areas common or in your own room.

Chill Out
The chillout terrace is an open space overlooking the ocean and the island of La Gomera. It is set with a relaxing music where you can read, have a snack or enjoy spectacular sunsets.

Room Service
Because sometimes our rooms are so cosy that you don't want to leave them, or simply because you want to make the most of your time, our room service can bring anything you want up to your room. Enjoy your room for very little extra.

Animation
Our entertainers will take care of entertainment for adults and children offering a range of both sporting activities (water aerobics, water polo, darts competitions, shooting, billiards, ping pong, Sjoelbak …), and leisure (participation games).
The nights are enlivened with performances for all ages, contests and live music to dance a variety of styles.

Game Zone
In order to meet today's leisure needs, the Hotel Gala offers all its guests a Game Zone, an area for play and leisure. Highlights include the Play Station 2 systems specially provided to have a game after a day on the beach or before going for dinner.

Salons
The Gala Hotel has at its disposal more than 250m ² of rooms equipped to host all kinds of events and conventions. Thanks to the size and the ability to adapt to the needs of our customers, the Gala Hotel stands out for its ability to host large events from large to small meetings.
* Availability of the rooms on request and subject to availability.

Water Area
The Wellness center "Natural Spa" (access allowed only to those over 16 year) is a space of 1200m2 with all the necessary facilities for feeling well and the relax you deserve on your holidays. The decoration and the equipment of this space, invites to rest and receiving the comprehensive balance, which is necessary to leave behind the stressfully pace of the everyday life.
The circuit path is composed of the following elements:
Pool water circuit with pressurized water jets that have a stimulating massage and provide a pleasant feeling of relax.

Sauna, among other benefits, in this cabin eliminates toxins, cleaning the epidermis in depth.

Steam bath, indicated for the revitalization of the tissues, can stimulate the nervous and hormonal systems.

Hamman, this lightweight steam is indicated to fit people for hypotension problems should avoid the sauna or steam bath.

Jacuzzi, recommended for stress, provides a calming effect, is also suitable for blood circulation and heart activity.

Footbath, its water jets bithermal help activate circulation, stimulate while eliminating energy points heaviness.

Contrast showers, the combination of different effects, get a perfect toning and stimulation.
Treatments Zone
The treatments zone is formed by different cabins where clients can enjoy : massages, esthetic and hydrotherapy professional treatments combined with high quality cosmetic products.
Facial treatments: facial oxygenation, lifting and anti-ageing, etc.

Body treatments: therapeutic, anti-cellulitis, aroma therapy, reflexology, special treatments with gold, chocolate, etc.

Hair removal and hair colouring.

Hydrotherapy: two hydrotherapy bathtub with salts and essences to enjoy an aroma treatment.
Other services: besides these previous services, the Wellness center Natural SPA is finished with an Hairdressing beauty salon which offers also cares such manicure and pedicure.

Restaurants
Breakfast
Start your day is essential if you want to enjoy Tenerife. So in Hotel Gala orneada can sample fresh pastries, sip from a wide variety of tropical juices and taste our special dishes. All to recharge.
Breakfast time is from 7:30 to 10:30.

Show Cooking
Lunch and dinner are a show at Hotel Gala, thanks to the skill of our chefs, you can enjoy cooking while thinking what it take to plate. Start with a fresh salad or original starter, to make way for the meat and fish, which are made considering enhancing its flavor, always to the taste of our customers. To finish, choose from the assortment of tropical fruit or ice cream. All products of great quality and variety, to enjoy each day in the best restaurant, Kalahari.
The lunch hour is from 13:00 to 15:30 h

The dinner time is from 18:30 to 21:30 h
*Requires a dress code for which no men are allowed to use shorts.

Kalahari Restaurant
Kalahari Restaurant offers you a high quality catering service, offering our customers the opportunity to taste the best dishes from morning until night. Discover Canarian and international cuisine in a spacious and bright, in a unique atmosphere where all flavors conquer the most demanding palate.

Wine cellar
Get help planning expert and discover our amazing wine cellar, fortified wines from around the world, national and international. A range of flavors in each dish awaits. Choose your wine and enjoy a special evening.

---
PLEASE BE INFORMED THAT WE DONT CHARGE ANY PAYMENT FOR BOOKINGS WITH TOUR OPERATORS. PRICE WILL APPLY ONLY IF CLIENT WILL COME INDIVIDUALLY. WE MUST BE INFORMED ABOUT BOOKING IS THROUGH WHICH TOUR OPERATOR, BOOKING NO AND ARRIVAL DATE TO CONFIRM.
​WE PAY 2% OF VISIBLE PRICE AS YOUR COMMISSION FOR EVERY CONFIRMED BOOKIN
Sweden
FRITIDSRESOR TRAVEL
United Kingdom
THOMSON TRAVEL
Airport
Tenerife Airport 50 KM