With HEBERI.COM
Contact multiple Hotels at a destination and ask for their offers instantly

to choose the best for your clients budget and satisfaction,

Book your clients NOT only Hotels to stay, but book them Excursions or Shopping offers at destination online if they are interested

to make their holiday UNFORGETTABLE so will come back for their next Holiday booking too,

As Property Owner, Advertise your Hotel, Tour, Cruise Journey or Shop directly to Tourist Sale Agents,

simply register and prepare your Hotel, Tour, Touristic Shops Professional Advertising ONLINE and send to 1000+ Tourist Sale Agents WORLDWIDE.

We ​protect client's personal data.

We work with PayPal in terms of payments. We DON`T COLLECT or TRANSMIT users Credit Card data to any third party. Payments are sent to the user's PayPal account only.

Booking Payments are SECURED by platform but,

are released to Users PayPal account 48 hours after the client securely checked-in with an additional command for security.
Hôtel Cote Océan Mogador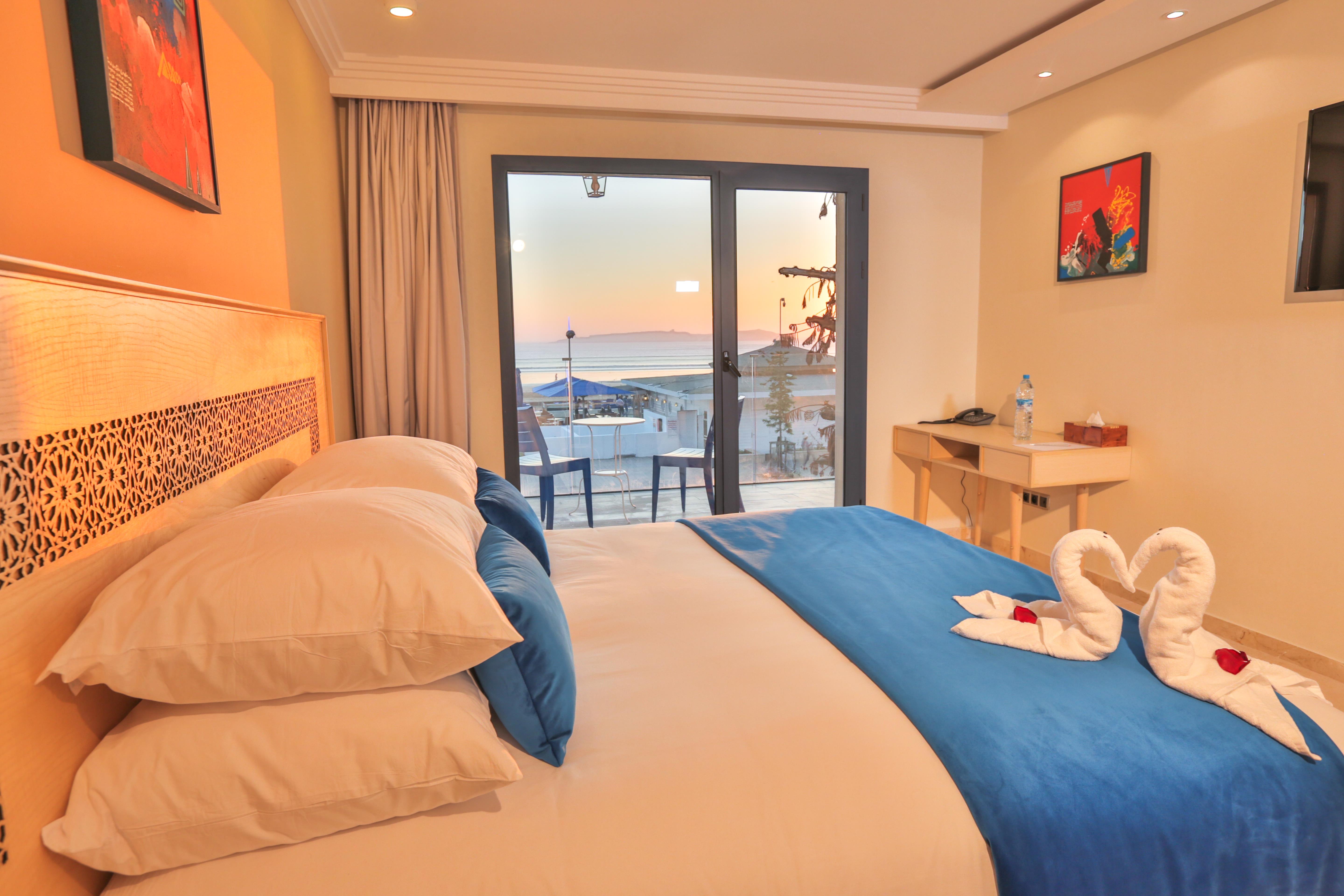 DEAL



Price - 73.5 $ / Day/Room
Bookable Online
...
Located on the coast of the city of Essaouira, the luxurious Côté Océan Mogador offers all the excellence of service and comfort that one is entitled to expect from a large hotel. Swimming pool, tennis courts, golf nearby and, of course, fine cuisine, with fresh and varied flavors…Everything has been designed to make the Côté Océan Mogador a pleasant place to stay and visit Essaouira's most beautiful historical wonders.

A place of calm and serenity where you can know the most peaceful state of mind but also enjoy a lots of activities that Côté Océan Mogador offers.

36 rooms that speaks modernity, comfort and sophistication. Air Conditioner, Access to international Telephony (international phone calls), Wifi, TV satellite, mini-bar, safe.


OUR RESTAURANTS
Le Restaurant principal
Le Restaurant Principal welcomes you every morning for a continental breakfast. Every day we offer a varied and complete breakfast, international cuisine as well as a cuisine with local flavors.
Restaurant La Marée de Mogador
Facing the sea, La marée de Mogador offers a generous choice of fresh fish, it's the ideal place to enjoy a Moroccan cuisine rich in flavors in a traditional atmosphere, with local colors.
A fish specialty, international and Moroccan. In SKYMOG our chef orchestrates his menu around grills, pin, burgers and various salads, which you'll enjoy with a panoramic view of the port of Essaouira and the Atlantic Ocean with its prestigious island Mogador