With HEBERI.COM
Contact multiple Hotels at a destination and ask for their offers instantly

to choose the best for your clients budget and satisfaction,

Book your clients NOT only Hotels to stay, but book them Excursions or Shopping offers at destination online if they are interested

to make their holiday UNFORGETTABLE so will come back for their next Holiday booking too,

As Property Owner, Advertise your Hotel, Tour, Cruise Journey or Shop directly to Tourist Sale Agents,

simply register and prepare your Hotel, Tour, Touristic Shops Professional Advertising ONLINE and send to 1000+ Tourist Sale Agents WORLDWIDE.

We ​protect client's personal data.

We work with PayPal in terms of payments. We DON`T COLLECT or TRANSMIT users Credit Card data to any third party. Payments are sent to the user's PayPal account only.

Booking Payments are SECURED by platform but,

are released to Users PayPal account 48 hours after the client securely checked-in with an additional command for security.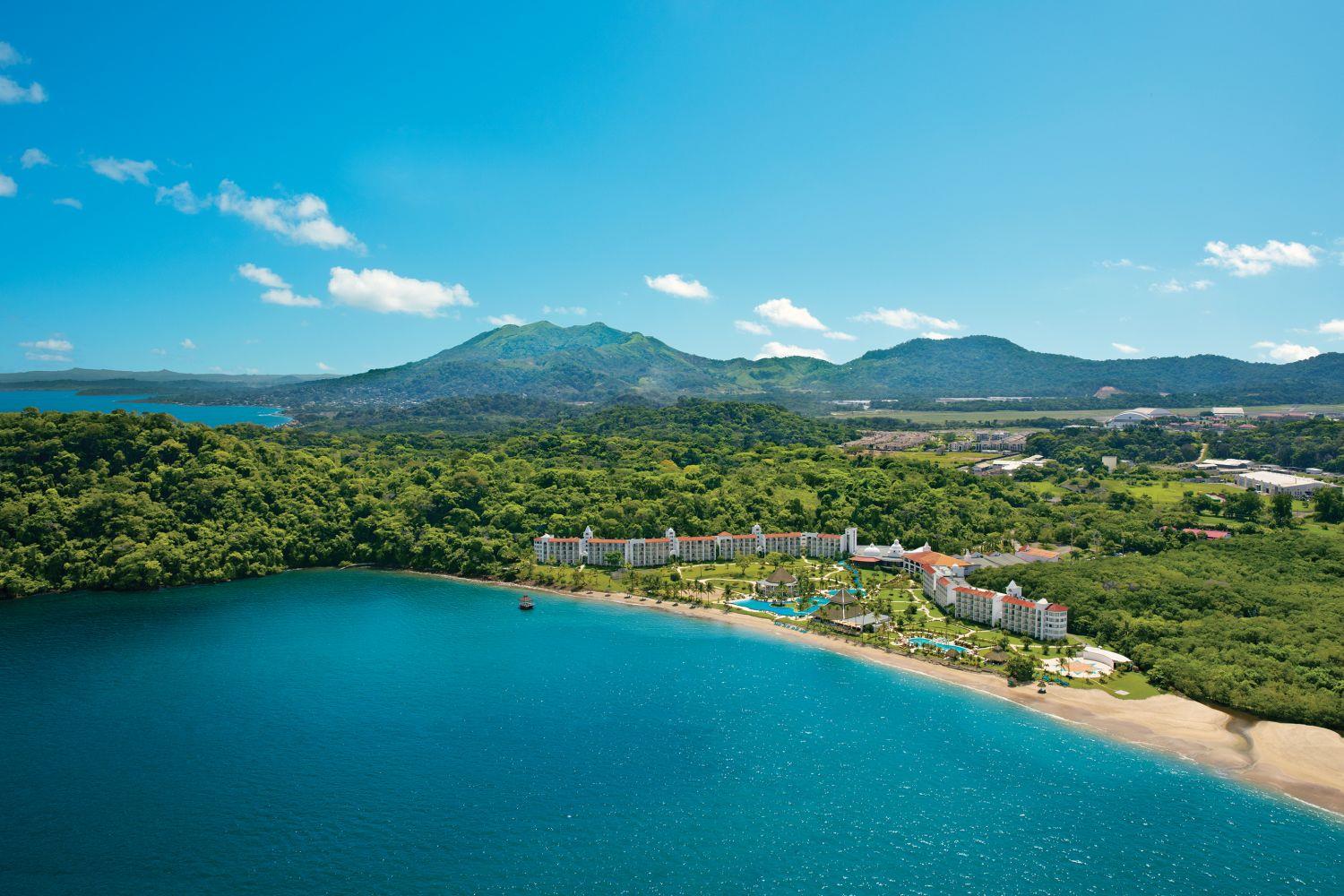 DEAL



Price - 236.64 $ / Day/Room
Bookable Online
...
Dreams Delight Playa Bonita Panama
Visit the unique destination of Panama, where you can experience beaches, rainforest, mountains and city—all from Dreams Delight Playa Bonita Panama. Located on Playa Bonita, the closest beach to Panama City and literally meaning "beautiful beach," Dreams Delight Playa Bonita is perfect for special romantic getaways and memorable family vacations.
Our 11 seaside towers offer 307 luxurious guest rooms and suites with jungle walkways and stunning views. Gourmet à la carte restaurants, bars and lounges are all included in our Defined Delights™—where all your vacation essentials are included.

Defined Delights™
Here at Dreams Delight Playa Bonita, all of your vacation essentials are included. Enjoy well-appointed amenities, reservation-free dining, daily activity & entertainment programs designed for all ages and so much more. All the fun is wristband-free!

Defined Delights™ Include:
Welcoming check-in experience with sparkling wine, fresh towels and cookies
Mini-bar with bottled water, soft drinks and local beer restocked every two days
Limitless access to gourmet à la carte dining options without reservations required
Unlimited international and domestic spirits
Daily maid service
Complimentary Wi-Fi throughout the resort
Endless daytime activities and nighttime entertainment twice a week
Theme parties, oceanfront bars and entertainment venues
No wristbands required

Optional additional experiences are also available for a surcharge:
Daily room service available from 6 a.m. - 10 p.m.
Dining at the Bordeaux French Restaurant (Adults only)
Premium brand liquor

Accommodations
11 seaside towers offer 307 luxurious guest rooms and suites with jungle walkways and stunning views of the Pacific coast.
Dining & Drinks
Explore our international array of specialty restaurants at Dreams Delight Playa Bonita Panama, where reservations are never required. Choose from our eight dining experiences, including four à la carte restaurants, a buffet, a grill and a café. Or, enjoy a Romantic Dinner in your suite or at one of our Romantic Spots*.
Note: Special dietary menus with vegetarian, vegan, gluten-free and dairy-free items are served at select restaurants. Please contact the concierge in advance for details.
*Limited availability and additional costs apply to Romantic Dinners at a Romantic Spot

Activities
Do as much or as little as you like at Dreams Delight Playa Bonita Panama. After all, it's your vacation.
Would you like to explore Panama? Check out our Tours & Excursions page on our website!
Indoor/Outdoor Activities
Explorer's Club for Kids
Infinity pool
Complimentary shuttle to Albrook Mall and the history district of Panama City, Casco Viejo
Ping-pong
Sport fishing*
Golf*
Jogging path
Themed parties
Beach volleyball
Yoga
Putting green
Driving range
Entertainment center
*Additional costs may apply.
Water Sports
Kayaks
Water aerobics
Pool volleyball
Dreaming of Freedom Turtle Release Program
We are turtle friendly! Dreams Delight Playa Bonita shares a beach with sea turtles who hatch seasonally from July through December. We take part in efforts to protect the sea turtle population and watch as baby sea turtles take their first steps towards their home in the ocean.
Guests often get a chance to witness this incredible event!
Fitness Center
Enjoy access to a fully-equipped gym!
Open 24-hours a day!
Treadmills
Stationary bikes
Elliptical
Universal machine
Free weights and weight machines
Exercise balls
Yoga mats
*Additional costs may apply
**The use of drones or artifacts that fly or float in or on the premises of AMResorts hotels is strictly forbidden, except for those that have written authorization from the General Management of the hotel
Golf
The Tucán Golf Course, bordered by lush, tropical rainforests, is beautifully designed to offer panoramic views of the Panama Canal and the Panama City skyline. Experience a par-72 layout that stretches 6,618 yards while still protecting the integrity of the surrounding tropical flora and fauna.
Guests of Dreams Delight Playa Bonita Panama have access to this stunning course during their stay with discounted greens fees.
For more information and to book, please visit the concierge.
Dreams Delight Playa Bonita Panama Golf Package Terms & Conditions
Tucán Country Club Golf Course. Package cost is $165 USD. Open booking window. Package includes greens fees and transportation between the golf course and the resort. Golf clubs not included. Not combinable with resort coupons.
Fun for Kids & Teens
Kids ages 3 to 12 can have the time of their lives at the Explorer's Club – all a part of their Unlimited-Luxury® privileges at Dreams Delight Playa Bonita Panama!
Explorer's Club for Kids
Hours: 9 a.m. – 10 p.m.
Kids ages 3 to 12 can have the time of their lives at the Explorer's Club at Dreams Delight Playa Bonita Panama! Created especially for youngsters, the club is fully and professionally supervised and filled with adventures and activities that they will enjoy and treasure for a lifetime, while giving parents time on their own to spend vacation time their way. Time flies by with daily activities based around nature, science and exploration.
Once a week, the Explorer's Club offers a camping adventure on the beach as well! They'll make new friends from around the world, while parents reconnect with each other. Parents, we can even provide dinners for your kids when you want to enjoy a romantic evening alone!

Activities at the Explorer's Club include
Arts & Crafts
Girls spa
Playground
Children's pool
Treasure hunts
Sandcastle contests
Board games and video games
Camping nights (until 11 p.m.)
Big screen movies on the beach
Beepers for parental control
Dinner for children
---
HOW DO WE CONFIRM BOOKINGS?
Please be informed that, bookings via our Tour Operators are preferred. We suggest you conduct bookings to our HOTELS via Tour Operators in your country and send us its booking number within 24 hour from the time booking is conductd. Below, please find approval condition for bookings with & without Tour Operators:

1-When booking is done via Tour Operator, please obtain its booking confirmation number from Tour Operator and send us via internal message with initiated BK no. When those details are presented, we will approve your booking immediately.

2-If booking is for client to come individually (wihout Tour Operator), please send us clients flight company name and his flight-booking no. Once verified, we will confirm your booking immediately.
Airport
Aeropuerto Internacional Panama Pacifico 3.5 KM